Datto bigs up successes post Autotask merger
The MSP-centric firm used its Dattocon conference to show and tell many wins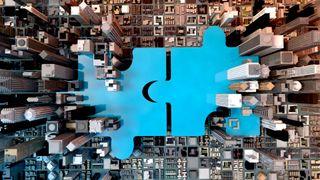 (Image credit: Shutterstock)
Datto's MSP partner base has grown by just shy of 2,000 partners since the beginning of the year, the company confirmed at its annual conference in Austin, Texas this week.
In addition to now boasting 14,000-plus MSP partners, the company also enjoyed more than 30% recurring revenue growth year-on-year.
"It has been an absolutely incredible year since we had our last Dattocon and there have been so many changes in the industry," Datto CEO Austin McChord told assembled delegates spanning more than 1,500 MSPs from 25 countries.
"We are a 100% MSP-focused business. We proudly serve more than 14,000 partners around the world and I'm incredibly excited to be able to stand on stage and talk about a brand new Dattocon.
"We want to deliver on a form that is all about MSPs. It goes beyond just Datto's products and networking but instead [it's about] all of the tools and components that make up your ecosystem. All the vendors here today are here to help you grow your business."
It's barely been six months since the acquisition by Vista Equity Partners and merger with Autotask was completed (having been announced a month or two prior), but the work that's gone on behind the scenes has started to pay off.
"We are now starting to see the fruits of our labour. It's been wildly successful. A lot of Autotask customers now sign on to become Datto partners and vice versa. There is huge demand in EMEA," said Mark Banfield, senior vice president of international at Datto.
"We have 2,000 MSPs in the UK so it was about making sure we were aligned. We now want to grow that base and we are on a big march to acquire new MSPs and bring new MSPs onto our partner programme.
"We've spent time since the merger making sure we adopt some of the really successful processes – particularly around partner success as that was a bit of a of a special sauce for Datto."
Stay up to date with the latest Channel industry news and analysis with our twice-weekly newsletter
Maggie has been a journalist since 1999. She started her career as an editorial assistant on then-weekly magazine Computing, before working her way up to senior reporter level. After several years on the magazine, she moved to 'the other side of the fence' to work as a copywriter for a marketing agency, writing case studies and working on ad and website copy for companies such as eBay, Dell, Microsoft and more. In 2006, just weeks before IT Pro was launched, Maggie joined Dennis Publishing as a reporter. Having worked her way up to editor of IT Pro, she was appointed group editor of Cloud Pro and IT Pro in April 2012. She became the editorial director and took responsibility for Channel Pro, in 2016. Her areas of particular interest, aside from cloud, include management and C-level issues, the business value of technology, green and environmental issues and careers to name but a few.
Stay up to date with the latest Channel industry news and analysis with our twice-weekly newsletter
Thank you for signing up to Channel Pro. You will receive a verification email shortly.
There was a problem. Please refresh the page and try again.