Fortinet to acquire Coyote Point
Fortinet adds Coyote Point load balancing and application delivery to resellers' kitbags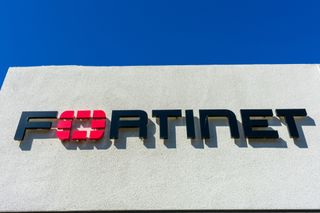 (Image credit: Shutterstock)
Fortinet (NASDAQ: FTNT) is expanding its application delivery controller portfolio following the acquisition of Coyote Point Systems, Inc., a specialist in application delivery, load balancing and acceleration solutions.
The move is good news for Fortinet resellers, according to Chris Walsh, channel manager at Fortinet, who says the acquisition of the New York-headquartered firm will provide partners with additional solutions for their datacentre customers.
"Coyote Point set the standard in load balancing and application delivery solutions at price points that any business can afford," he says. "From simple server load balancing to enterprise-grade global traffic management, the company meets the needs of almost any sized business.
"It is this technology and expertise that we will be adding to our channel portfolio."
In a statement, the vendor's founder and CEO, Ken Xie, says he expects Coyote Point's portfolio to sit alongside existing Fortinet products, including its FortiGate, FortiBalancer, FortiDDoS and FortiWeb platforms.
"While Coyote Point has built a top class ADC product portfolio and loyal customer base, there has always been a trade off around resources," adds Bill Kish, CEO and founder of Coyote Point. "We look forward to being a member of the Fortinet family and the opportunity to make strategic technology investments in our ADC platform."
According to industry forecasts, the annual end-user spending for Application Delivery Controllers will exceed $2bn for 2013.
"As more enterprises turn to the cloud, datacentres are going to require higher performance solutions coupled with strong security," says John Grady, research manager at IDC. "In this environment, security and application delivery must work hand-in-hand, to ensure quality of service while still preventing attacks. This acquisition places Fortinet in a unique position to deliver on both aspects in one solution."
According to the vendor, no immediate changes will be made to Coyote Point product offerings, customer support and channel programmes or any existing ADC products that it markets.
Terms of the acquisition have not been disclosed and Fortinet says they are not expected to be material to it's Q1 operating results.
In 2012 Fortinet implemented a "back to basics strategy" which saw the firm shed two distributors in two years, leaving Exclusive Networks as its sole UK distributor.
Stay up to date with the latest Channel industry news and analysis with our twice-weekly newsletter
Stay up to date with the latest Channel industry news and analysis with our twice-weekly newsletter
Thank you for signing up to Channel Pro. You will receive a verification email shortly.
There was a problem. Please refresh the page and try again.