Exabeam and Exclusive sign sole distributor agreement
Exabeam and Exclusive Networks hunt for UK channel partners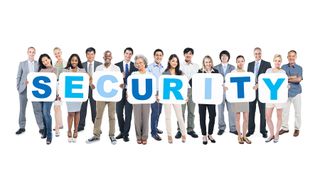 Security intelligence vendor Exabeam has chosen Exclusive Networks as its sole UK distributor, with a view to expanding this into further EMEA territories later in 2016.
The agreement is part of the Silicon Valley vendor's plans to recruit specialist partners, VARs and international/global SIs to exceed what it describes as "ambitious revenue targets."
Exabeam produces user and entity behavioural analytics (UEBA) for tracking down elusive threats within the corporate network. The company claims its Stateful User Tracking automatically creates a complete timeline of every event and anomaly tied to an attack, across devices, IP addresses, and credentials, and uses that timeline to assess risk and automate many incident response tasks.
"Sooner or later, every enterprise is affected by threats that penetrate outer defences and secretly work their way across to the most sensitive or valuable data assets. Clues to these dangerous attacks are typically undetectable or hidden in masses of logs and other security big data. This is what Exabeam was designed for; putting security operations teams straight on the scent and in for the kill," comments Graham Jones, country manager at Exclusive Networks UK, who adds that the technology "is highly pertinent to Exclusive's CARM [Cyber Attack Remediation & Migration] solution framework."
The distie says that as well as its integration within the CARM framework, its role includes educating the channel about the opportunities surrounding UEBA and the Exabeam platform, and accrediting resellers to the Exabeam partner programme.
"Exclusive Networks is well respected and we're excited to be building out our channel with them as a true extension of our team," says Brett Candon, EMEA channel director at Exabeam. "They understand Exabeam's position in the market and the opportunities that lie ahead for our partners. They have the right pedigree to help Exabeam fully execute on its growth plan. The VCs of Exabeam involved in the likes of Palo Alto, Fire Eye and Imperva have witnessed this previously and we look forward to a longstanding, successful relationship."
Stay up to date with the latest Channel industry news and analysis with our twice-weekly newsletter
Stay up to date with the latest Channel industry news and analysis with our twice-weekly newsletter
Thank you for signing up to Channel Pro. You will receive a verification email shortly.
There was a problem. Please refresh the page and try again.