Channel vs direct sales: Tackling the cultural divide
Why it's so important to ensure organisations work in harmony, but still pursue a channel-first strategy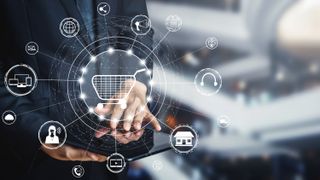 Many in the channel will remember when they had to fight tooth and nail for every commission. Tensions would be running high that direct sales counterparts could swoop in on the deal at the last moment, and clashes would occur as both teams targeted the same prospects. Channel teams would also end up missing their targets as their direct counterparts took on the sales they had set up.
Today this situation is, thankfully, quite rare. However, some enterprises still struggle with the cultural divide between direct and channel sales activity, and this friction can prevent them working smoothly together.
How can organisations ensure both are working in harmony to achieve maximum results, while still focusing on a channel-first strategy?
Engage the channel
It's hard to find an established, mainstream vendor that eschews the channel in favour of an exclusively direct sales strategy today. Most organisations have embraced the benefits of the channel and have adopted a direct touch approach instead, with the internal sales team creating initial opportunities and working closely with channel partners on closing and fulfilling them.
Direct sales are, however, fairly common for start-ups that are just finding their feet and won't necessarily have the resources to fully engage with the channel yet. As these new businesses grow and develop their use cases, they will find that engaging with the channel is a much more viable option for scaling up than recruiting and maintaining a large in-house sales team.
The channel has also proven to be particularly useful for established vendors that are expanding overseas. The vendor can bring to bear resources and case studies, while the regional channel partners leverage their local relationships and experience.
However, one of the most valuable assets the channel brings to the table is an extensive list of customer relationships. It doesn't matter how many internal salespeople a vendor has, a channel partner will likely have far more connections. These will also be real relationships nurtured over years, rather than a database of names to be cold contacted. Despite this, there are still vendors that primarily favour their internal sales team. This may be down to preferring the additional feeling of control that comes with managing opportunities directly.
Whatever their specific arrangements, vendors must ensure that their direct and channel activity is balanced to allow partners to perform to their fullest.
Reaping the benefits
A strong channel relationship will deliver powerful results for vendors and partners alike. Presenting a truly united front with a high level of communication will impress customers and strengthen the buying relationship. Partners have a particularly valuable role to play in supporting customers and building strong connections as a trusted advisor rather than a transactional supplier.
This is particularly valuable in the IT security field due to the demand for integration. Channel partners with wider portfolios of security solutions and services can help customers fill multiple needs with a single integrated package. This also benefits vendors, as it increases the chances of them being brought into larger projects.
Zero Trust is one of the most prominent examples of this trend, as it is a strategic mindset rather than a single solution. A Zero Trust strategy requires multiple solutions working together, which is a fantastic opportunity for a channel partner to leverage multiple vendors. From a vendor perspective, we've seen multiple partners get in touch after hearing through word of mouth about the opportunities created by Zero Trust Network Access (ZTNA).
These are just a few of the ways to make partners happy and ensure the sales roll in. However, if a vendor has a bad channel strategy, it can have several repercussions. Most directly, performance will suffer if channel partners feel ill-treated and the relationship begins to break down. Vendors can also quickly develop a reputation as being a bad organisation to partner with, causing other resellers and distributors to stay away from them in the future. The IT industry is surprisingly small, and word travels quickly. Therefore, a high level of trust between the vendor and partners is essential for an effective channel strategy.
Can partners create a cultural shift?
For channel partners that are still struggling with a cultural divide with vendors, the best way to enact a cultural shift is to demonstrate value.
Partners can demonstrate the value of their experience and connections by finding opportunities to bring specific vendors into. Vendors that work closely with their channel partners and build a high level of trust with them can benefit from these extensive contact networks.
Of course, the IT security market is now so expansive that there is no need for partners to try and change the mind of vendors who don't subscribe to that sales model – there are plenty more fish in the sea. The most successful security vendors are those that have deeply integrated the channel into the business strategy and have a solid roadmap for taking their partners with them as they continue to grow and develop. Those still struggling with the cultural divide will quickly be left behind as partners look elsewhere.
Fiona Doak is director of Channel Sales at Appgate
Stay up to date with the latest Channel industry news and analysis with our twice-weekly newsletter
Stay up to date with the latest Channel industry news and analysis with our twice-weekly newsletter
Thank you for signing up to Channel Pro. You will receive a verification email shortly.
There was a problem. Please refresh the page and try again.