Exertis signs VR distie deal with mk2
The company will now be able to sell virtual reality bundles for those businesses looking to fast-track VR deployments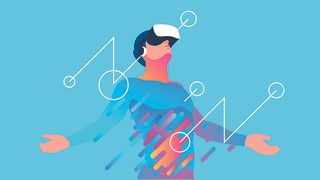 (Image credit: Shutterstock)
Exertis has unveiled a worldwide distribution deal with virtual reality firm mk2, allowing it to supply businesses with a range of products suitable for the workplace and enterprise deployments.
Exertis can now sell mk2's newly debuted VR Kiosk and the VR Pod Arena, that enable anyone hosting an event to offer virtual reality experiences using the Oculus Rift headset, including immersive gaming and unique real-world scenarios.
The company will also sell mk2's range of virtual reality experiences and content from some of the world's biggest studios, such as Felix & Paul Studios, Survios, WITHIN and SuperHot Team. These can all be bought from the VR expert's curated library of content, updated monthly to bring truly innovative experiences to workplaces, events and arcades.
"mk2 offers an innovative way to provide virtual reality for all types of audiences, in all kinds of spaces and in any location," Paul Jacobs, Exertis, director of business development and innovation said.
"Most solutions are bespoke, custom built and scalable, providing everything you need in a single solution. Their proposition complements our distribution of Oculus VR products and can inspire our resellers to look for VR opportunities with their customers and help to bring virtual reality experiences to the masses."
The agreement follows a push from the company over the past year to bring more VR products to the market, beginning with the appointment of Jacobs last April.
As well as selling the components separately, Exertis will also offer virtual reality bundles to customers needing the entire suite of hardware and management. The set will comprise the Oculus Rift, a PC, screen, VR Pod, content and maintenance subscription as well as installation, to ensure businesses can get up and running as fast as possible.
Exertis will sell mk2 solutions through its Exertis Supply Chain Services (ESCS) organisation.
Stay up to date with the latest Channel industry news and analysis with our twice-weekly newsletter
Stay up to date with the latest Channel industry news and analysis with our twice-weekly newsletter
Thank you for signing up to Channel Pro. You will receive a verification email shortly.
There was a problem. Please refresh the page and try again.