Autotask focuses on platform unification to drive increased business value
A simplified naming convention plus more advanced features are the order of the day for Autotask ITSM customers...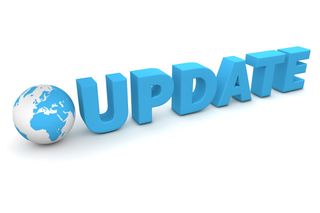 Autotask teased customers with the promise of more exciting features soon to come to its IT business management portfolio during its Community Live event in Miami this week.
Describing the firm's PSA offering as 'foundational' Pat Burns, vice president of product management and strategy, talked up the existing feature-set and gave a peek into what's on the horizon for ITSM customers.
"[PSA] was a bona fide important and useful feature in itself. But, we knew with that one single investment we could repurpose that and continue to deliver value," Burns told delegates.
"PSA and RMM are now the core platform. You could argue that PSA is the more foundational but they are the platform. These are two products that emerged separately. The third layer is automation."
Talking about additional functionality the firm has added to increase intelligence derived from the platform, Burns added: "It's not enough to just know whether you're profitable. You have to know where and why…"
Burns also made reference to the long time it had taken for the latest update to the PSA offering (PSA 2017.1), but suggested that the wait was well worth it for a number of reasons. "We think we've figured out the blueprints for success and have a model," he said.
"We wanted to validate that is was worth the effort and investment. Right now, we have about a third of the customer base on the new release – two thirds in last couple of weeks."
He also described the AEM 2017.1 release as an "incredibly big and impactful release."
The company clearly values customer feedback and, to that end, more than 80 of he current feature changes have been "community driven" according to Burns.
In addition to recapping recent updates, Burns took the time to talk about Autotask's product roadmap and more than eluded to things channel customers should and would get excited about.
Burns also turned the focus onto the frequency and size of platform updates and said that the firm would be adopting a more iterative and agile approach going forward.
"At the moment, to best of our knowledge, we believe we'll be code complete end of January, beg February. We are very deliberately moving to faster, smaller releases for the next couple of rounds as we know we've had a couple of big ones," Burns said.
"Elevated priorities – these are on the shortlist of what we want to do, we just don't know how they will be grouped together. Client portal [for example] will be the anchor of the second release in 2018."
Autotask has also simplified the naming convention it uses for releases and updates going forward, Burns confirmed during the event.
Stay up to date with the latest Channel industry news and analysis with our twice-weekly newsletter
Maggie has been a journalist since 1999. She started her career as an editorial assistant on then-weekly magazine Computing, before working her way up to senior reporter level. After several years on the magazine, she moved to 'the other side of the fence' to work as a copywriter for a marketing agency, writing case studies and working on ad and website copy for companies such as eBay, Dell, Microsoft and more. In 2006, just weeks before IT Pro was launched, Maggie joined Dennis Publishing as a reporter. Having worked her way up to editor of IT Pro, she was appointed group editor of Cloud Pro and IT Pro in April 2012. She became the editorial director and took responsibility for Channel Pro, in 2016. Her areas of particular interest, aside from cloud, include management and C-level issues, the business value of technology, green and environmental issues and careers to name but a few.
Stay up to date with the latest Channel industry news and analysis with our twice-weekly newsletter
Thank you for signing up to Channel Pro. You will receive a verification email shortly.
There was a problem. Please refresh the page and try again.