Gemalto appoints Exclusive Networks as sole UK distributor
Q&A: How Exclusive will help Gemalto partners target the data protection market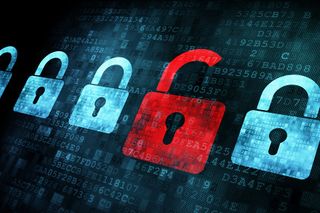 IT security vendor Gemalto is set to partner with Exclusive Networks to focus on selling data protection services in the UK and Nordics.
Exclusive has got sole distribution rights for Gemalto's services from 1 January, and will work on helping partners sell Gemalto's products to exploit the growing focus on the EU's upcoming General Data Protection Regulation (GDPR) and data breaches.
Channel Pro spoke to both Phil Holmes, UK channel sales director for Gemalto, and Graham Jones, UK country manager at Exclusive, about how they plan to roll out this new strategy.
Phil Holmes, UK channel sales director for Gemalto
What benefits do you expect from only having one distribution partner?
The biggest benefit is the dedicated service we will receive. Previously we were a shared resource for our partners, but now we will have a team solely dedicated to our solutions. This should help us in our ambition to extend our growth and help our customers with their data protection challenges in the age of increasing breaches and GDPR.
Why did you pick Exclusive for your distribution strategy, above other providers?
Our relationship with Exclusive Networks has been in place for around 10 years, so their knowledge of our business is unparalleled. With much opportunity in the sector, their proactive approach to working with resellers means they'll be able to help us educate businesses on the threats and how to comply with regulations, such as the upcoming GDPR. Exclusive Networks also pledges to provide advance training for its technical staff, which was a real plus for us.
How will this change the way you work with partners in the UK and Nordics?
It will allow us to get our message out there and be more proactive in how we're dealing with everyone, including partners. We will be able to ensure marketing programmes are brought together and enable us to do more with the same resource. We expect our sales, technical and marketing efforts to all be enhanced by working together as one team with Exclusive Networks, and therefore make a significant positive impact to the service we jointly provide to our channel partners.
Graham Jones, UK country manager at Exclusive Networks
How can Gemalto and its channel partners address the data protection challenges customers are facing?
With Gemalto's encryption and key management solutions at the core, and the synergy with alliance vendors such as Palo Alto and Nutanix, we will be looking to build the Gemalto brand and assist our partners and their customers in filling their security gaps, which will allow our partners to increase their revenue streams into new customers.
What can channel partners in the UK & Nordics expect to get out of this programme?
With [initiatives like] CARM for GDPR (Controls assurance and risk management), it allows us to build our vendor stacks, making it easier for our partners to sell. As part of the initiative we offer marketing support, lead generation, evaluation kits and sales support. We like to see ourselves as an extension to their own organisation.
What does this mean for existing Gemalto customers?
We will be working closely with Gemalto to migrate their existing customers over by the end of the year, which will include a welcome pack to all customers so they know exactly who to contact. Whilst Gemalto aren't looking to over recruit new partners, we will assist them in identifying the right, technically-enabled customers that can help them in growing their business.
Stay up to date with the latest Channel industry news and analysis with our twice-weekly newsletter
Stay up to date with the latest Channel industry news and analysis with our twice-weekly newsletter
Thank you for signing up to Channel Pro. You will receive a verification email shortly.
There was a problem. Please refresh the page and try again.