Westcon-Comstor opts for Genpact support in BPO programme
Westcon-Comstor aims to improve support for vendors and service providers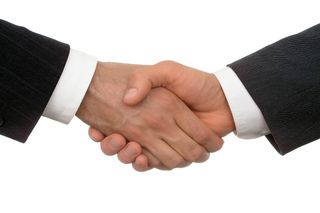 Westcon-Comstor has completed a three-year business process outsourcing (BPO) programme to transform its operations, teaming up with global partner Genpact to roll out the project.
It explained the BPO has enabled Westcon-Comstor to make its entire operation more efficient, while also delivering enhanced customer service for its vendor partners and solution provider customers.
"These business process improvements will enable our sales teams to spend less time on administration and more time helping customers grow their business," said Dolph Westerbos, CEO of Westcon-Comstor.
"Combined with the completion of our global ERP rollout, the company is now optimized to take full advantage of future opportunities at an accelerated, more efficient pace."
Westcon-Comstor outsourced many of the roles in its business across 52 countries - launching in EMEA in 2015, followed by Asia Pacific in 2016 and North America earlier in 2017. One of the main priorities was to provide enhanced service and support to vendors and solution providers on a regional level rather than a country-wide model.
"Our employees have managed unprecedented change, and I am very proud of their achievements. We will continue to optimize our operational processes, but with this initiative complete, we have the foundation for long-term, sustainable success for our company, as well as the strengthened ability to accelerate our customers' success."
Genpact revealed it has, to date, processed almost half a million orders on behalf of Westcon-Comstor, expecting the entire project to have a positive impact on order entry, finance and administration, purchasing, and marketing operations.
"Westcon-Comstor has a tremendous technology knowledge and skillset that can now be more strategically applied to serving their partners," added N.V. "Tiger" Tyagarajan, president and CEO of Genpact.
"We are integrating our automation capabilities and other digital solutions to help transform Westcon-Comstor's operations, allowing their solutions experts to focus on driving business value for their partners. This is a great relationship and we look forward to working with Westcon-Comstor to achieve even greater business growth."
Westcom-Comstor is reportedly planning for a takeover bid, with Arrow and Synnex the top ranked suitors for the VAR.
Stay up to date with the latest Channel industry news and analysis with our twice-weekly newsletter
Stay up to date with the latest Channel industry news and analysis with our twice-weekly newsletter
Thank you for signing up to Channel Pro. You will receive a verification email shortly.
There was a problem. Please refresh the page and try again.