Novell steps up efforts to win back channel
2009 has marked something of a sea-change in the way Novell does business through the channel. After a long period where it seemed the vendor's channel relationships had firmly taken a back seat, this year the firm threw itself into winning back the hearts and minds of its resellers.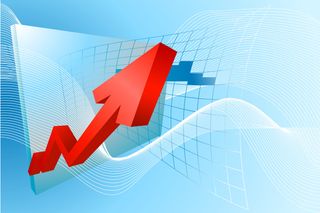 "As an organisation, we lost sight of the fact that a partner's business is based on sales and margins," explains Dan Veitkus, Novell's VP, partners & channels for EMEA. "Our first priority was to become relevant to partners again."
As a result, this year Novell (NOVL) instigated a series of initiatives and campaigns that focused on helping its partners improve their bottom line. "We needed to create a strong economic foundation and be serious about quality over quantity," Veitkus told Channel Pro.
The management software specialist unveiled a new deal registration programme aimed at protecting partner opportunities, paying 10 percent rebates to partners on existing customer opportunities and 20 percent for new customers. Novell also introduced volume incentives, paying its Platinum and Gold partners additional rebates twice a year for reaching their sales thresholds.
"Between deal registration and volume incentives Novell will have paid $2m in rebates to partners across EMEA," explains Veitkus, "and we have budgeted for more for next year."
Novell has also waived charges for members of its ParnterNet programme – instead encouraging partners to take the money and reinvest into their Novell practices.
The company has even taken a hard line within its own organisation, pointing to a major change in the psychology of selling at Novell. For example, its internal sale force is compensated more significantly when working channel partners. "Some sales roles can't achieve sales objectives unless working with Platinum and Gold partners," says Veitkus.
"We are focused on driving opportunities with and through [our] partners – we couldn't say that a year ago. This is now entrenched in the fabric of selling," he reiterates.
Meanwhile, over the summer the vendor introduced specific campaigns for distributors, including a series of volume discounts and rebates, based not just on sales performance but their ability to recruit new resellers to Novell.
Veitkus admits the firm has over -distributed in the past, and failing to add value to any partnerships. "We're going with the relationships that bring most value," he explains. "It's always difficult to say goodbye to a long-time partner," but he adds that it was important "to exit from the programme any partners that weren't adding any value."
In the UK Novell has reduced its distribution by 35 percent – including the addition of Avnet in August. Veitkus says he expects its number of 'non-performing' resellers to shrink by roughly the same figure.
Despite looking to bid farewell to 20 resellers quarterly, Novell is aiming to recruit 20-25 new resellers to support its different lines of business. This is primarily based around its identity and security management, datacentre automation and end user computing business.
"We're sending a positive message to the marketplace. Novell is interested in quality, not quantity," maintains Veitkus.
Veitkus says the firm want between five and seven percent of its channel partners in its Platinum category, 10-12 percent in Gold, and the remainder to be in the Silver tier. He says he expects to be "95 percent there" by January 2010.
This is a far cry from the 'old' Novell: "Before we had a huge population [in the Gold tier] – over 50 percent – in name only. The tragedy was that Novell was doing nothing or very little to that population, [like] just giving them a gold badge would make them feel better."
However, that was then, this is now. According to Veitkus: "The company's in a better position now to add value than it has [been] in a long time.
"This is a great opportunity to take another look at Novell."
Stay up to date with the latest Channel industry news and analysis with our twice-weekly newsletter
Christine has been a tech journalist for over 20 years, 10 of which she spent exclusively covering the IT Channel. From 2006-2009 she worked as the editor of Channel Business, before moving on to ChannelPro where she was editor and, latterly, senior editor.
Since 2016, she has been a freelance writer, editor, and copywriter and continues to cover the channel in addition to broader IT themes. Additionally, she provides media training explaining what the channel is and why it's important to businesses.
Stay up to date with the latest Channel industry news and analysis with our twice-weekly newsletter
Thank you for signing up to Channel Pro. You will receive a verification email shortly.
There was a problem. Please refresh the page and try again.