HPE previews new partner specialisations
HPE also reveals Aruba integration into Partner Ready programme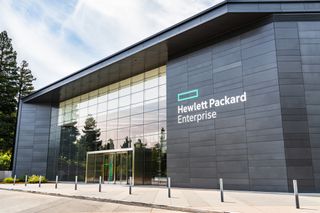 (Image credit: Shutterstock)
Hewlett Packard Enterprise (HPE) has provided more detail on a handful of new partner competencies it's set to introduce next month.
The vendor plans to roll out the six new competencies to its Partner Ready programme on 1 November. They are Application Development and Transformation; IT Automation and Orchestration; Incident Recovery; Data Management Infrastructure and Architecture; Intelligent Workplace; and Digital Collaboration.
HPE's distribution and indirect manager for UK&I, Ian Anderson, said the competencies - first announced at HPE's Global Partner Conference last month - will help small partners sit alongside their much larger counterparts in deals.
"If you're a smaller partner that's not delivering larger revenues, you can be an expert in a certain field, and you can acquire that competency by demonstrate where you have delivered a solution using out technology," he told Channel Pro at the Canalys Channels Forum.
"You will be recognised in terms of having a badge and also [in] our partner portal so your name will appear on the partner search, alongside the big guys that have traditionally been the go-to partner for our customers."
HPE plans to roll out a further five competencies over the next 12 months: Risk Management and Secure Design, Threat Detection and Response, Data Discovery and Assessment, Data Analytics and Business Insight, and Campus Mobility.
Elsewhere, HPE is reducing its storage and server sales thresholds by 50% for Silver partners, from 1 November. "[This is] recognising that, for some of these partners, that threshold is getting very difficult given that their customers are moving to a managed services environment or potentially the public cloud," said Anderson.
However, the vendor is increasing its revenue thresholds for networking partners by 20% following the integration of the acquisition of Aruba Networking's wireless business last year.
Aruba's partner registration programme has now been integrated into the HPE Partner Ready programme, and will officially launch on 1 November.
"The Aruba programme was more upfront discount and the HPE programme was a balance of that and rebates," said Anderson. "We're keeping the best of both; adding rebates to the Aruba programme, but the deal registration process that the Aruba partners love stays."
Anderson said it was a priority to sign up Aruba partners to the full HP Networking portfolio - particularly as many have historically partnered with Cisco.
"What's key to us is getting them to take forward what was the Hewlett Packard Networking portfolio, and what is now re-branded Aruba, to make sure they're clear on the capability of both our wired and wireless networking ... Now [they] have an alternative option that's very cost-effective when compared to Cisco."
Stay up to date with the latest Channel industry news and analysis with our twice-weekly newsletter
Christine has been a tech journalist for over 20 years, 10 of which she spent exclusively covering the IT Channel. From 2006-2009 she worked as the editor of Channel Business, before moving on to ChannelPro where she was editor and, latterly, senior editor.
Since 2016, she has been a freelance writer, editor, and copywriter and continues to cover the channel in addition to broader IT themes. Additionally, she provides media training explaining what the channel is and why it's important to businesses.
Stay up to date with the latest Channel industry news and analysis with our twice-weekly newsletter
Thank you for signing up to Channel Pro. You will receive a verification email shortly.
There was a problem. Please refresh the page and try again.