SugarCRM snaps up Collabspot's email integration products
The CRM business will add it to its products so customers can benefit from enhanced data insights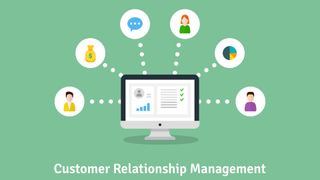 SugarCRM has purchased Collabspot's email integration portfolio, with plans to add it to its customer relationship management (CRM) platform.
Adding the products onto the platform will enable SugarCRM's users to inject email data, including contacts and content into their CRM system. The solution supports email powered by Microsoft and Gmail to give a better view of customers.
"This acquisition represents a significant tech step forward as we look to further integrate business productivity suites and CRM, two of the biggest communication data sources for businesses," said Craig Charlton, SugarCRM's CEO.
"Not only will it improve the quality of insight by ensuring that CRM is at the center of data and conversation, it also makes Sugar even more convenient and user-friendly for our customers. Looking forward, we're excited about the prospect of integrating Collabspot into our core tools and future AI and predictive offerings."
SugarCRM is using the acquisition to develop its platform into an all-in-one customer management offering.
The company has been busy launching more intelligent tools, such as Hind Insights that analyses information held in databases to provide advice on how to improve customer contacts to become more competitive.
It's also appointed Charlton as it's new CEO, who will be responsible for spotting acquisition and development opportunities for SugarCRM's portfolio.
"The acquisition makes great sense for the business and for our users, who told us that they wanted a product like this to be part of our core offering," Charlton said.
"By maintaining our focus on innovation and listening to our customers' needs we'll continue to provide a market-leading CRM experience and grow by adding real value to the many businesses we support around the world."
Stay up to date with the latest Channel industry news and analysis with our twice-weekly newsletter
Stay up to date with the latest Channel industry news and analysis with our twice-weekly newsletter
Thank you for signing up to Channel Pro. You will receive a verification email shortly.
There was a problem. Please refresh the page and try again.