WWDC23: The top five business announcements
We break down WWDC23's main keynote and pull out the biggest takeaways for businesses and professionals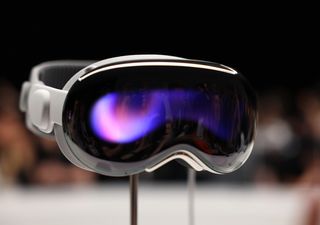 (Image credit: Getty Images)
Apple's annual Worldwide Developers Conference (WWDC23) is in full swing, and on Monday the firm took to a virtual stage to reveal a slew of greatly-awaited new products and features.
Across the two-hour bumper event, the firm dropped a great deal of announcements with several specifically aimed at businesses seeking the best tech it has to offer.
In no particular order, we've pulled together the top five business announcements from the keynote.
Apple Vision Pro
Arguably the biggest news to come out of the event, Apple's first foray into mixed reality had been hotly anticipated. Some have asked if the headset could be a VR game-changer.
The Vision Pro runs using visionOS, Apple's first new operating system since the introduction of the Apple Watch's watchOS in 2015 (depending on whether the smart speaker audioOS counts).
It's a three-dimensional interface controlled by a user's gestures and eye movements, as well as voice input and Siri to allow users to quickly type and navigate apps.
A 'digital crown' dial on the side of the headset allows users to adjust the degree to which the virtual environments dominate their view, ranging from an augmented reality overlay on reality to a full-immersion experience closer to virtual reality headsets.
Vision Pro uses a feature known as 'EyeSight' to display a user's eyes on the rear of the headset when another person is in the room, and indicates how immersed the user is.
At $3,499, the Vision Pro is out of bounds for the average buyer, but could see early adoption in certain work environments.
Apple promised a seamless experience in which users can resize apps within their vision, or do a presentation to life-size images of colleagues with audio drivers playing speech from the direction of the speaker.
Those on a video call with Vision Pro users will see them as a 'digital persona' moving in real-time, and Teams, Webex, and Zoom are already prepared to support this.
In a specific workplace demonstration, Apple showed a worker using the headset to create an array of virtual screens displaying productivity apps around their empty desk.
The worker could examine 3D visualizations on their desk, or virtually collaborate on a document with colleagues while remaining aware of other colleagues in the room.
VisionOS operates on the same frameworks as iOS and iPadOS, so developers can make or port apps to the headset without major overhaul.
Vision Pro also supports peripherals such as the Magic Keyboard and Magic Trackpad, and a user's Mac can be connected to the headset as a virtual display.
"So in the same way that Mac introduced us to personal computing and iPhone introduced us to mobile computing, Apple Vision Pro will introduce us to spatial computing," said Tim Cook, CEO at Apple.
"This marks the beginning of a journey that will bring a new dimension to powerful, personal technology."
A high ppi 4k display for each eye gives users a 23-million-pixel viewing experience, with seamless image quality a core part of Apple's 'Spatial Computing' proposition.
RELATED RESOURCE
Taking a design-led, data-driven approach to experience transformation
Compelling, relevant customer and employee experiences in the digital-first era
"Apple Vision Pro needed to deliver huge amounts of compute performance in a compact, wearable form factor," said Mike Rockwell, VP technology development group at Apple.
To achieve this the Vision Pro runs using Apple's own M2 chip as well as the brand-new R1 chip, a custom-built chip that works to reduce latency to 12ms to reduce motion sickness.
Both chips work to process inputs from the headset's multitude of sensors, with 12 cameras, six microphones, and five sensors packed inside.
The headset also makes use of a biometric system called Optic ID, which scans a user's iris to unlock the device and is encrypted in the same way as iOS Face ID.
M2 Ultra processor
While not a product in its own right, the M2 Ultra processor will form the backbone of Apple's best hardware in the immediate future.
The latest in Apple's range of in-house silicon, the M2 Ultra is the firm's most powerful yet - Jennifer Munn, director, engineering program management at Apple called it "a monster of a chip" and claimed that it's "the most powerful chip ever created for a personal computer".
Bringing together two M2 Max dies, the M2 Ultra is said to deliver 20% faster CPU performance and 30% faster graphics processing unit (GPU) performance than its predecessor the M1 Ultra.
Apple underlined the power of the M2 Ultra by claiming the silicon is capable of locally training a machine learning (ML) model like a large transformer model, for use in artificial intelligence (AI) workloads.
Munn claimed that it is capable of training models that a competing discreet GPU "can't even process, because it runs out of memory".
In all, the M2 Ultra comes with a 24-core CPU, up to a 76-core GPU, up to 192 GB unified memory, and is capable of 800 GB/sec memory bandwidth.
Mac Studio
In the keynote, Apple gave the example of professionals working in fields such as media, print, and software development as the core audience for Mac Studio.
Apple's newest pro device can be configured to include either the M2 Max, or the newly-announced M2 Ultra for maximum operating efficiency.
The company claimed the device performs at speeds 25% faster performance than the M1 Mac Studio, and 400% faster than the most powerful Macs that use Intel chips.
It promises to pack a punch while taking up a tiny amount of desk real estate, at just 7.7 inches (19.7cm) on either side and 3.7 inches tall (9.5 cm). That's the same width and depth as the M2 Mac Mini, but around three times the height.
The new Mac Studio's higher-bandwidth HDMI port allows for 8K video output, for those in roles that demand the highest-resolution displays such as those in creative roles, or those in technical roles seeking massive screen real estate.
The new port also allows the device to output to up to six Apple Pro XDR Monitors.
Those looking to purchase the new Mac Studio, which will be available next week, will have to pay $1,999 (£2,099 in the UK) for the M2 Max system, and $3,999 (£4,199 in the UK) for the M2 Ultra system.
Mac Pro
For businesses looking for ultimate performance housed within a single frame, Apple also announced a new Mac Pro that uses the full potential of the M2 Ultra.
The eminently-repairable professional systems have always held the spot of the device intended for the most power-hungry users in the Apple ecosystem, such as developers training immense generative AI models, or render complex 3D environments.
It is available in either stack (a standard desktop case) or rack housing, depending on the needs of the professional.
Connectivity on the Mac Pro is intended to be superior to cheaper Mac options, with eight thunderbolt ports, six PCIe generation 4 expansion slots for uses such as networking or storage, as well as a range of USB 4, 3.1, and A ports alongside ports for gigabit internet and HDMI.
A tower-based Mac Pro will set users back $6,999 (£7,199 in the UK) subject to configuration, while a rack-based system will start at $7,499 (£7,699 in the UK).
iPad OS 17
The newest version of the iPad's operating system will bring quality-of-life improvements and new features to help users become even more productive.
Apple has changed the way that iPad users interact with PDFs, with new in-built machine learning models now allowing a user's device to identify fields for autofill and cut down on time spent processing documents.
Alongside this, the Notes app will now support PDFs directly within the app with full-size, fully-annotatable PDFs that can be shared and collaborated on in real-time.
Users can also now interact with widgets such as to-do lists or reminders directly from the home screen, to reduce the time between entering and exiting apps, and developers can now make use of this interactivity for their own productivity apps.
Get the ITPro. daily newsletter
Receive our latest news, industry updates, featured resources and more. Sign up today to receive our FREE report on AI cyber crime & security - newly updated for 2023.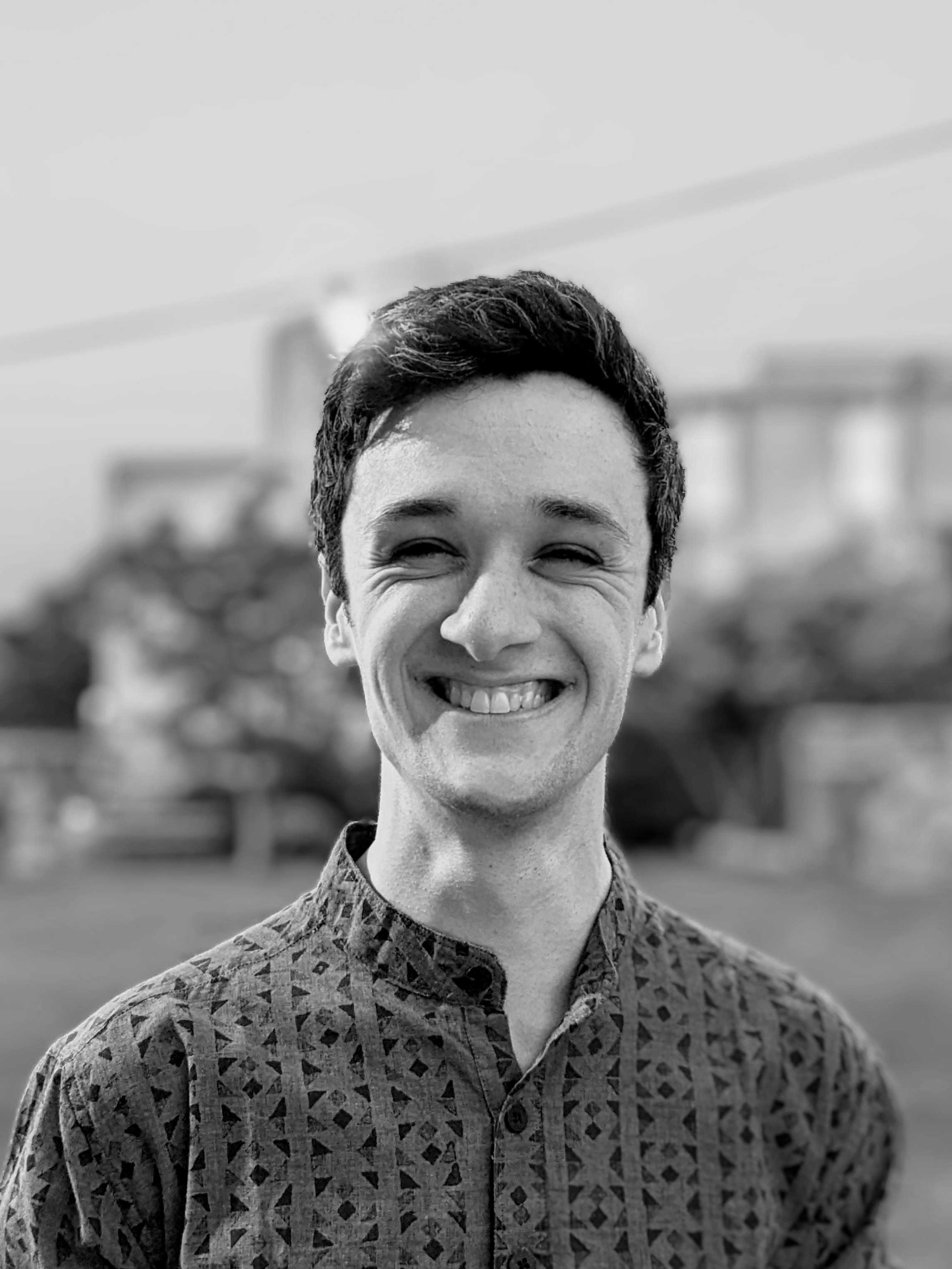 Rory Bathgate is a staff writer at ITPro covering the latest news on artificial intelligence and business networks. He can also be found co-hosting the ITPro Podcast with Jane McCallion, swapping a keyboard for a microphone to discuss the latest learnings with thought leaders from across the tech sector.
In his free time, Rory enjoys photography, video editing, and good science fiction. After graduating from the University of Kent with a BA in English and American Literature, Rory undertook an MA in Eighteenth-Century Studies at King's College London. He joined ITPro in 2022 as a graduate, after four years in student journalism. You can contact Rory at rory.bathgate@futurenet.com or on LinkedIn.
Get the ITPro. daily newsletter
Receive our latest news, industry updates, featured resources and more. Sign up today to receive our FREE report on AI cyber crime & security - newly updated for 2023.
Thank you for signing up to ITPro.. You will receive a verification email shortly.
There was a problem. Please refresh the page and try again.