Fujitsu channel investment reaps rewards
Doubling of channel support team helps accredited partners grow six-fold in a year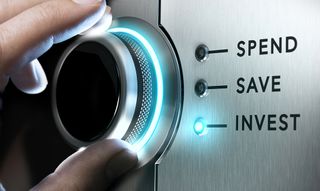 (Image credit: Shutterstock)
Fujitsu's investment in the channel – described as "in the millions" – has helped it grow from under 10 to more than 60 certified partners over the last year, according to Michael Keegan, executive director for the Technology Product Group for Fujitsu UK& Ireland.
The firm has doubled its channel team to more than 50 heads and Keegan believes that it could hit 120 certified partners by this time next year. "The channel is feeling a bit unloved and a little concerned with the lack a choice," says Keegan, who believes that the firm offers a "unique" opportunity especially with the "uncertainty around HP" and the less-than -channel -friendly reputation he feels still plagues Dell.
With a product portfolio including PC, server, storage and imaging, Fujitsu has had significant double digit growth across all of its major product lines over the last year as rivals like Acer and HP have shed points. Keegan admits, "we are not putting all our business through the channel" and is still vague about spelling out the split of total revenues between direct and indirect although confirms that its product business is "mostly" through the channel.
The growth in accredited partners is significant and Keegan hinted that a continual assessment approach to testing would be something it considers to ensure that the level of expertise remains consistent, adding, "our accreditation is more than just filling out forms."
Fujitsu has also launched SmartQuote, a channel tool to offer fast turnaround on special bid requests, access to online training and certification tools as part of its recent investment.
Meanwhile, the expanded channel will be critical in the vendor's cloud story as Fujitsu unveiled its new Dynamic Infrastructure Blocks (DI Blocks), which its plans to start shipping in Q1 next year.
The solution offers a preconfigured cloud platform that can allow the enterprise to build private cloud or resellers to transition into fledgling cloud service providers. Although pricing is unclear, the technology scales to more than 1700 Intel Xeon 5600 series cores, with memory of up to almost 21,000GB and disk storage capacities of more than 900TB, requiring 10GB Ethernet or 8GB Fibre Channel networks.
Stay up to date with the latest Channel industry news and analysis with our twice-weekly newsletter
Stay up to date with the latest Channel industry news and analysis with our twice-weekly newsletter
Thank you for signing up to Channel Pro. You will receive a verification email shortly.
There was a problem. Please refresh the page and try again.