VMware: HCX empowers channel to be customers' cloud partners
Channel is key to helping customers connect to the cloud, says VMware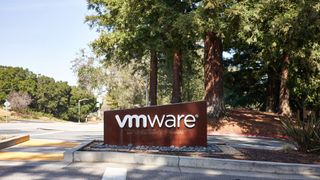 (Image credit: Shutterstock)
VMware has put the future of its biggest announcement at VMworld Europe this year firmly in the hands of its channel partners.
The company's latest product, HCX, is a workload manager for the cloud, helping organisations ensure the portability of large-scale workloads between different clouds, as well as legacy systems.
CEO Pat Gelsinger, announced the new technology at VMworld in Barcelona, saying: ""HCX ... moves significantly beyond vMotion and gives a loosely coupled architecture that leverages the network overlay technology and allows us to connect on-premise, old environments to modern environments or to cloud environments."
The company has taken the decision to provide HCX exclusively through its channel partner network for the next year, with OVH and IBM being the first to partner with VMware to sell this product.
Speaking at the opening keynote of this year's conference, David Kenny, service VP of Watson and cloud at IBM, claimed: "It's going to solve so many problems for our customers. It's going to enable enterprises to scale up in a huge way."
Joe Baguley, VP and CTO for EMEA at VMware, explained: "For our Cloud Provider [Programme] partners, we're providing ... VMware HCX. That allows them to provide integration to a level that's never been done before with customers' private clouds, ultimately allowing them to [use] vMotion and move workloads backwards and forwards easily to all our VMware cloud provider partners as easily as they could do anyone else."
Gelsinger and other executives talked up the general importance of the VMware partner network during the conference as well.
Speaking at a press conference, Jean Philippe Barleaza, VMware's VP of partners and alliances, said: "We continue to be a fully channel-centric, partner-centric company. We do 95% of our bookings through our partners in EMEA, that's something that has been going on for years and we have absolutely no intention to make any change [to that]."
Stay up to date with the latest Channel industry news and analysis with our twice-weekly newsletter
Jane McCallion is ITPro's Deputy Editor, primarily covering security, storage and networking for ITPro, CloudPro and ChannelPro.
Jane joined ITPro and CloudPro in July 2012, having previously written freelance for a number of business and finance magazines. She has also covered current affairs, including the student, public sector workers and TUC protests and strikes in central London while studying a Masters in Journalism at Goldsmiths, University of London.
Prior to becoming a journalist, Jane studied Applied Languages at the University of Portsmouth.
Stay up to date with the latest Channel industry news and analysis with our twice-weekly newsletter
Thank you for signing up to Channel Pro. You will receive a verification email shortly.
There was a problem. Please refresh the page and try again.