SUSE awards Securelinx top-tier partner status
Securelinx shuffles sales team in commitment to open source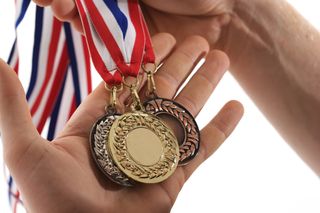 Securelinx has become SUSE's first top-tier Solution Partner in the UK and Ireland after shuffling its sales team to re-align staff's skills with the most relevant SUSE products.
Solution Partner is the highest status possible in SUSE's channel programme, with partners required to demonstrate extensive knowledge of the market and the ability to implement and support the solutions SUSE provides.
"We at SUSE consider ourselves as 'the open, open source company' because we don't lock customers into a particular stack," said Danny Rowark, SUSE regional director of EMEA West. "We believe open source should be truly open, and that ethos carries through to how we partner with companies like Securelinx."
Securelinx and SUSE have been working together for almost 15 years, and Securelinx managed to break away from other partners in SUSE's channel programme by realigning its staff with SUSE solutions, ensuring those with the best knowledge of each of its products concentrated on their specialisms, rather than trying to sell everything at once.
When it was satisfied it had the best people on the job, Securelinx engaged its customers to find out the best way to offer a right-fit solution for their organisations, which involved building out many of the products in its own labs.
Training and certification was also an integral part of Securelinx's success, with staff taking every opportunity to build their skills levels while gaining industry certifications.
"SUSE and Securelinx share deep appreciation and knowledge of open source, as well as the value and innovation which open source technology unlocks for customers," Brian Farrell, managing director of Securelinx, said.
"Working closely with SUSE across all these emerging technical solution areas made joining the SUSE Partner Program a very logical fit for Securelinx. The programme enabled our abilities across multiple disciplines to be measured and recognised, ultimately leading us to achieve our Solution Partner accreditation."
Stay up to date with the latest Channel industry news and analysis with our twice-weekly newsletter
Stay up to date with the latest Channel industry news and analysis with our twice-weekly newsletter
Thank you for signing up to Channel Pro. You will receive a verification email shortly.
There was a problem. Please refresh the page and try again.