Cisco to build "world's largest" public cloud
Cisco expects to invest more than $1bn on expanding its cloud business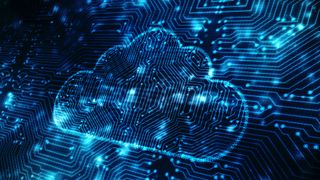 Cisco (NASDAQ:CSCO), in conjunction with a number of strategic partners, has announced plans for the global Intercloud, the world's largest public cloud.
Announced to coincide its Global Partner Conference in Las Vegas, Cisco says the Intercloud is intended to allow users to take advantage of opportunities presented by the Internet of Everything. Built on a distributed network with security architecture designed for high-value application workloads, the first-of-its-kind Intercloud will also provide real-time analytics, 'near infinite' scalability and full compliance with local data sovereignty laws.
According to Cisco, the global Intercloud will provide rapid business service delivery and analytics capabilities, along with APIs for quick application development.
Expecting to invest more than $1bn to build its cloud business over the next two years, the company is also expanding the Cisco Powered programme to include Cisco Cloud Services. These new services will be sold though channel partners and provide resellers with an enterprise-class portfolio of cloud IT services using Cisco's application-centric infrastructure. Partners that develop Cisco Powered services will be able to offer more cloud offerings faster, with lower up-front development costs.
"The timing is right for Cisco and its partners to invest in a groundbreaking, application-centric global Intercloud to provide broader reach and faster time to market. Together, we have the capability to enable a seamless world of many clouds in which our customers have the choice to enable the right, highly secure cloud for the right workload, while creating strategic advantages for rapid innovation, and ultimately, business growth," says Robert Lloyd, president of development and sales, Cisco.
Stay up to date with the latest Channel industry news and analysis with our twice-weekly newsletter
Stay up to date with the latest Channel industry news and analysis with our twice-weekly newsletter
Thank you for signing up to Channel Pro. You will receive a verification email shortly.
There was a problem. Please refresh the page and try again.