PEER 1 Hosting targets high performing partners
Hosting provider unveils new top tier of partner programme as it lifts lid on new UK datacentre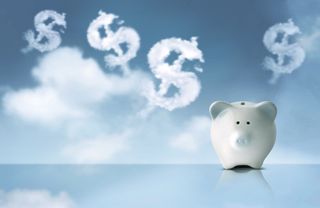 (Image credit: Shutterstock)
Online IT hosting provider PEER 1 Hosting today revealed the addition of a new 'Platinum Plus' tier to its EMEA channel programme as part of a strategy to target large organisations.
Amanda Dunn, director of business development EMEA at PEER 1 says the firm is willing to pull out all the stops for PEER1's high performing partners, who are required to bring in £40,000 in new business per year: "Where companies are willing to do extra, we're willing to go the extra mile," she says.
Platinum Plus will offer top performing partners a range of benefits including extra sales incentives, tailored training and marketing. "We're keen to work with the big boys and do whatever it takes to honour agreements with them," says Dunn.
The company is looking to recruit partners in niche markets such as SaaS, digital media, e-commerce, web server, web analytics, customer intelligence and data mining.
PEER 1's search for top tier organisations pre-empts the opening its new UK advanced datacentre in a couple of months, which the company anticipates will attract "the big boys" to its hosted services.
"This opens us up to companies that want their own equipment and to take advantage of our support infrastructure….We are able to respond to bigger companies," explains Dunn.
PEER1 has already seen success in its home market of Canada, which it hopes to repeat in the UK. "[The datacentre's] the same spec as Toronto, where Cap Gemini and IBM have taken pods out with us," says Dunn. "We are replicating what works."
The firm, which has only been in the UK for two year, recently raised C$100m in capital, of which C$45m has been earmarked for the UK. It has taken C$10m for the first phase of the new datacentre, and according to Dunn, "the rest of money will be taken up as we expand in the network."
Since launching its channel partner programme last August, the firm has signed up 90 partners in EMEA. Out of those, 68 are UK-based.
Currently working to a target of 30 percent channel sales this year, the company has invested in four additional sales and admin staff to support partners. Dunn adds she would like to see this figure rise to 50 percent in three years' time.
Stay up to date with the latest Channel industry news and analysis with our twice-weekly newsletter
Christine has been a tech journalist for over 20 years, 10 of which she spent exclusively covering the IT Channel. From 2006-2009 she worked as the editor of Channel Business, before moving on to ChannelPro where she was editor and, latterly, senior editor.
Since 2016, she has been a freelance writer, editor, and copywriter and continues to cover the channel in addition to broader IT themes. Additionally, she provides media training explaining what the channel is and why it's important to businesses.