NetSuite posts record Q2 revenues
CEO Nelson asserts firm's dominance in cloud ERP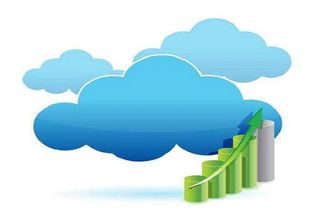 Cloud software firm NetSuite (NYSE: N) has posted record revenues for the last financial quarter of $57.8m, a 23 percent increase over the second quarter of 2010.
The results reflect "the quality and quantity of our customer wins" according to Zach Nelson, CEO of NetSuite, which is reporting its largest number of new customer wins in two years. In May the ERP and financial software firm announced massive customer wins with Groupon and Qualcomm, while recent wins include online flash sale e-tailer, Beyond the Rack, and GPS navigation company, Magellan.
Defensible position
Nelson has reason to feel confident, according to Gartner's Financial Management Software (FMS) Market Share: All Software Markets, Worldwide, 2010, which this year reported NetSuite's 2010 global growth rate of 42 percent had outstripped the global market growth rate for FMS more than eightfold.
Gartner also reported that NetSuite's UK growth was more than four times faster than its closest competitors.
At its SuiteWorld conference three months ago, Nelson fended off the idea that new entrants in the ERP arena could mount a serious challenge to the vendor. Speaking about the firm's decade-long jump on its competition, Nelson said: "We are the last ERP system built in the last 20 years. There's a reason for that – this is a hard application to build... We have an enormous defensible position as it is so hard to do what we do."
Referring to the established software vendors, he said: "It took SAP four years for them to get version one out. Microsoft is doing nothing in this space. Sage is doing nothing – they have no money to invest. If you look at all the SaaS applications, we by far have the least competition. The reason for that is this is the hardest application to build."
"There is only one ERP suite of scale... If anybody's going to catch us it's going to take ten years, I guarantee you," he added.
Partner Programme
Five months ago NetSuite launched a new channel sales programme aimed at growing its UK channel. The UK SP100 programme offers new partners a 100 percent margin payment on first year licence subscriptions with 10 percent on subsequent years. The programme drops its old £2750 joining fee, provides free training, marketing support and a copy of NetSuite for new partners to run their business on.
"The 100 percent plan was put in to shock the channel, to say "now's the time to move. You can't get paid more than a hundred percent," Nelson told Channel Pro. "Also, the midmarket VARs have to make a transition, so with the hundred percent up front, they can mitigate the cost of migrating their business."
Existing channel partners that work on a 30 percent annual margin are excluded from moving to the new model – however, existing partners will get MDF which will not be on offer to new SP100 partners, although both will get a form of deal registration.
"In most cases [new partners] come in on the hundred percent plan and then see our existing plan is actually better," added Nelson.
Stay up to date with the latest Channel industry news and analysis with our twice-weekly newsletter
Stay up to date with the latest Channel industry news and analysis with our twice-weekly newsletter
Thank you for signing up to Channel Pro. You will receive a verification email shortly.
There was a problem. Please refresh the page and try again.