Accenture stumps up for Oracle partner Certus
Companies have worked close together on public sector Oracle Cloud implementations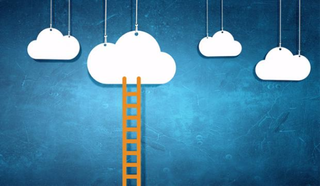 Accenture has announced the acquisition of Oracle Cloud implementation service provider Certus Solutions, helping businesses deliver digital transformation services on Oracle Cloud.
Although much of Certus' expertise lies in the public sector, it also brings expertise in the financial services, logistics and telecommunications sectors, allowing Accenture to expand its digital transformation offerings to more verticals.
"Accenture is focused on delivering the latest innovations in cloud, analytics, and intelligent automation and artificial intelligence to help clients become intelligent enterprises," said Bhaskar Ghosh, group chief executive, Accenture Technology Services. "With the addition of Certus Solutions, we're further expanding our Oracle Cloud services and capabilities that help organisations accelerate their digital transformation and achieve better business outcomes."
Certus and Accenture have a lot of experience working together, including one of the largest government Oracle rollouts to date, so buying Certus was a natural progression for Accenture. The company knew exactly what Certus offered and how it would complement its own Oracle Cloud business.
"Accenture is at the forefront of positive transformational change, but what's truly exciting is what Certus Solutions can add that will benefit our clients," Mark Sweeny, founder and CEO of Certus Solutions added. "There is a tremendous opportunity to do some great work and we're looking forward to taking that on together."
He explained that the company's specialists have been responsible for the success of the business. Certus' industry specialists ensure end users are able to implement Oracle Cloud solutions with as little disruption to their business as possible.
No terms of the deal have yet been revealed, nor has any information regarding how the acquisition will affect current customers.
Stay up to date with the latest Channel industry news and analysis with our twice-weekly newsletter
Stay up to date with the latest Channel industry news and analysis with our twice-weekly newsletter
Thank you for signing up to Channel Pro. You will receive a verification email shortly.
There was a problem. Please refresh the page and try again.