HP reaches out to cloud partners
HP adds more cloud-focused training and certification; reveals new service provider programme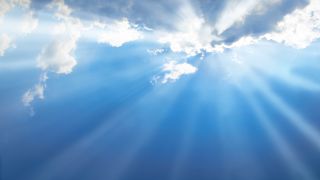 HP (NYSE:HPQ) this week announced it was ramping up its partner training programmes and expanding its certification portfolio in a flurry of activity around the cloud.
The vendor has firstly added some new accreditations specifically around cloud, including both technical and sales certifications.
"We have to recognise there's a bit of a skills gap out there as customers accelerate their adoption of cloud," says Kevin Matthews, UK&I Enterprise Storage, Server and Networking. "There's a challenge for some resellers that they are able to talk and engage with their customers credibly."
The new certifications added to the HP ExpertONE Converged Infrastructure programme focus on HP CloudSystem, a platform for building and managing cloud services across private, public and hybrid cloud environments.
The HP Accredited Solutions Expert (ASE) Cloud Architect certification allows partners to tailor customer solutions based on HP CloudSystem, while the HP ASE Cloud Integrator certification enables partners "to build, install and integrate cloud solutions based on HP Cloud Service Automation for Matrix and provisioning software for cloud services."
HP Master ASE, meanwhile, is a Cloud Integrator certification that helps VARs build, install and integrate hybrid enterprise and service provider cloud solutions.
With IT professionals needing to extend their skills on both a technical and business level, HP is also introducing a series of co-delivered workshops and roadmap sessions for partners based on its cloud technology. "They're designed around the discovery of the cloud and what we can do for our partners for the end user's benefit," says Technology Services channel manager, Paul Early.
Cloud consultancy
Alongside this, HP has is offering consultancy through its services arm that it has "packaged up" for VARs to resell to their customers. "We've got corporate resellers at one end that have probably got fair amount of capability themselves, but maybe where they want to stretch out in environments where they need massive security-conscious clouds, then we have consultancies to bring that to bear," explains Early.
"Then there are partners that are selling into SMBs that don't have the skill sets to deploy themselves, because cloud is a skill hungry area. They can use some of our capability to bolster their own."
Adds Matthews: "Rather unfairly [HP's] competition has knocked HP for having a services organisation and somehow positioned that as a threat. I would spin that back and say 'if you're a vendor that doesn't have a services capability and offer that experience to the channel then what value do you have to that reseller community?
"We have done a lot of work to make the engagement with our services organisation much crisper, much clearer, which I think has allowed us to deliver some of these consultancy services that are of real added value."
Cloud Agile
At the same time, HP officially launched Cloud Agile– it's programme specifically designed for service providers – in EMEA.
The worldwide programme was launched in June this year, but the EMEA announcement includes HP's first wave of partners: UKFast, Attenda, Centric and Netherlands-based Esh-gro, and Savvis as a global Cloud System Enterprise Hosting Partner.
The idea behind Cloud Agile, says Matthews, is to focus on a new set of partners which aren't traditional IT resellers. "It was designed to formalise our relationship with service providers that don't want to be Gold or Preferred partners," he explains.
The programme offers regular features such as account management, MDF and access to pricing, but Matthews believes the real attraction for Cloud Agile partners is the ability to co-sell with HP. He says HP will pay the account manager working with a service provider the same way as it would in a situation with a traditional VAR hardware sale.
"That's a real attraction for service providers and clearly for HP account managers, knowing the customer wants to engage with a service provider, effectively they're going to get paid for it. I've heard a lot of competitor vendors talk about that and make promises but I haven't seen that in practice," he says.
Stay up to date with the latest Channel industry news and analysis with our twice-weekly newsletter
Stay up to date with the latest Channel industry news and analysis with our twice-weekly newsletter
Thank you for signing up to Channel Pro. You will receive a verification email shortly.
There was a problem. Please refresh the page and try again.