Ingram boosts cloud status with Odin purchase
Addition of Odin automation platform and people expected to accelerate Ingram Micro cloud strategy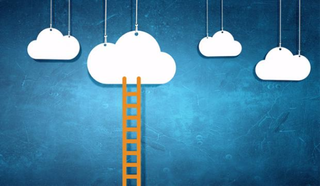 Ingram Micro (NYSE: IM) has today announced it is to acquire Parallels' Odin Service Automation platform as looks to bolster its position as a master Cloud Services Provider (mCSP).
Under the terms of the deal, the distributor – which began licensing the Odin Service Automation platform in 2013 as the backbone of its automated Cloud Marketplace – will acquire the Parallels Odin Service Automation platform along with associated cloud management technologies, intellectual property and the Odin brand.
In addition, approximately 500 Odin employees, many of whom are software engineers with cloud expertise, are expected to join Ingram Micro as part of its cloud division, headed-up by EVP, Nimesh Dave.
In a statement, Ingram CEO Alain Monié said: "Together, Ingram and Odin will offer the ideal combination of expertise, knowledge and commercial relationships with leading cloud OEMs and innovators, which will enable our combined partner portfolio of 285 telcos, 4,000 hosting companies and 200,000+ resellers worldwide to thrive by lifting their customers businesses to the cloud.
The deal essentially allows Ingram to help its resellers offer a white label cloud/SaaS service by doing the "heavy lifting" for a percentage of the customer sale.
Ingram says it decided to buy the platform to develop the IP behind the Cloud Marketplace, and to "provide best vendor solutions" to its customers.
Ingram tells Channel Pro that it also "brings F100 strength to a small software company."
"With this transaction, businesses utilising Odin Service Automation now have access to an expanded portfolio of cloud solutions and services, providing them the opportunity to easily increase their reach and build new revenue streams, while significantly accelerating time to market," added Parallels CEO Birger Steen.
"Additionally, Odin Service Automation customers benefit from the buying power, commercial relationships, strength and engineering capabilities of a global company. I am confident this event will be viewed as a pivotal strategic milestone in the evolution of the cloud ecosystem."
The transaction, is expected to close this month, and "is not expected to materially impact Ingram Micro's 2016 financial results."
Parallels will maintain ownership of its two other major service provider business units Plesk and Virtuozzo, which will be structured as separate companies. Both product lines will be available for Ingram Micro to resell to its customers.
Stay up to date with the latest Channel industry news and analysis with our twice-weekly newsletter
Stay up to date with the latest Channel industry news and analysis with our twice-weekly newsletter
Thank you for signing up to Channel Pro. You will receive a verification email shortly.
There was a problem. Please refresh the page and try again.