Microsoft announces a "broadened partner opportunity" following community backlash
The news follows controversial stripping back of major partner benefits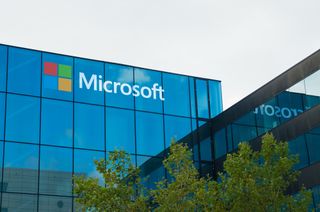 (Image credit: Shutterstock)
Microsoft has announced that it's broadening its partner opportunity, building on its successful co-sell program, first launched two years ago.
The announcement comes ahead of the company's Inspire event next week, where its partners congregate annually to gain an insight into the company's channel strategy and other learning opportunities.
Microsoft's co-sell program has seen $9.5 billion (£7.5 billion) in annual contracted partner revenue and wants to build on that with its latest partner investments.
First, Microsoft announced the general availability of its security competency which "allows partners to market their expertise and provides access to a range of benefits designed to enable business growth and profitability".
It also announced five new advanced specialisations including Windows Server and SQL Server Migration to Microsoft Azure, Linux and Open Source Databases Migration to Microsoft Azure, Data Warehouse Migration to Microsoft Azure, Modernization of Web Applications in Microsoft Azure, and Kubernetes on Microsoft Azure.
Additional pricing models will also be coming to Microsoft's expanded commercial marketplace which includes monthly and annual SaaS billing, flexible, custom-metered billing options, standard contracts, and free SaaS trials that convert to paid engagements.
There will also be a new rewards program and new routes to market rolling out in July for companies that publish transactable offers in the marketplace.
"Customers and partners alike continue to move to the cloud and accelerate their digital transformation, leading us to new and different levels of partnership," said Gavriella Schuster, corporate vice president of Microsoft's One Commercial Partner group. "Our portfolio of programs, offers and resources for companies partnering with Microsoft is transforming to help them capitalise on this opportunity."
These offers and investments will be viewed as a small reconciliation following last week's announcement that the company was removing core benefits, which some partners branded 'a mark of war'.
Microsoft announced the discontinuation in July 2020 of the benefits brought by the 'Microsoft Action Pack', prompting nearly 6,000 individuals to sign a petition (at the time of publication) opposing the company's plans.
A person going by the name of George, who started the petition, estimated his company would incur around $100,000 in costs due to the changes in partner benefits.
"In announcing these changes it's clear Microsoft is going to war with its partners," said George. "The partners who have been so loyal to the Microsoft business and to help it achieve the status of being the most valuable business in the world to be now treated like this is just not fair."
Others partners have come out and expressed their doubts over the company's partner strategy and the economic side effects it may have.
"At a time when Microsoft has become the world's most valuable company, largely on the back of the commitment from partners to drive customers to its public cloud services, these moves are a body blow to Microsoft's commitment to its partner channel," said Michael Frisby, MD of Vuzion – a Microsoft partner – in an open letter.
"The early feedback and 'online chatter' in response to these changes has been universally negative and sometimes verging on the vitriolic," he added. "Ultimately, I believe this will lead to lower growth rates and either a less profitable channel or increased costs for customers."
Stay up to date with the latest Channel industry news and analysis with our twice-weekly newsletter
Stay up to date with the latest Channel industry news and analysis with our twice-weekly newsletter
Thank you for signing up to Channel Pro. You will receive a verification email shortly.
There was a problem. Please refresh the page and try again.