How MSPs can navigate multi-cloud mayhem
With cloud decision-making processes changing, the challenges for MSPs are becoming more complex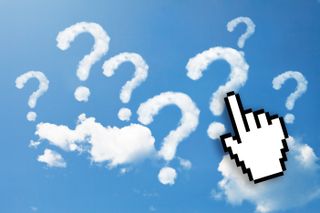 Businesses, especially SMBs, are becoming increasingly reliant on the recommendations and expertise of Managed Service Providers (MSPs) when it comes to embracing cloud technology. While MSPs have a bigger influence on the selection process, the ultimate purchasing decision still lies with business owners, whose motivations often don't reflect MSPs' efforts to build a streamlined setup.
Firms are motivated by the need to attain greater business outcomes, and fast, as well as see cloud return on investment (ROI) in terms of better staff efficiency and productivity. These pressures often drive companies to use a variety of cloud providers. In fact, the majority of businesses use several cloud environments at once despite the notion that operating in multiple clouds can cause many infrastructure-related headaches.
As a result, the role of MSPs has become even more challenging. In the early days, multi-cloud adoption was driven by the uncertainties of cloud reliability as businesses understandably wanted to prevent data loss or downtime. The concerns have since evolved, and multi-cloud environments have become driven by the business need for various features offered by different providers, as well as the geographic location of offices relative to the cloud providers.
From an MSP's perspective, this adds another layer of complexity to cloud migration and management. Not only do they need to ensure they work as an extension of their customers' teams to define and carry out a clear strategy of moving to the cloud, but they now also need to optimise the network architecture and keep a close eye on the total cost of ownership.
MSPs have to gain a deep knowledge of the different cloud providers and models to evaluate the environments in the context of their customers' specific business goals. The key challenge in managing these environments is minimising cloud adoption for the sake of it. Using multiple providers often means that there is an overlap when it comes to offerings, duplicating tasks and the time needed to manage multiple providers.
To utilise the full capabilities of a multi-cloud environment, MSPs must put in place tools to enable an easy and effective movement of workloads across the many clouds. As the services and software evolve, MSPs will need to keep one step ahead where possible. This will involve learning new skills and ensuring that existing processes and workflows still apply to their customers' new working environments.
Management and integration will likely continue to be one of the toughest issues with multi-cloud environments, meaning MSPs mustn't take their eye off the ball. They need to work with end-users and customers to continuously review and assess the current state of play.
Helping customers leverage multi-cloud architecture will involve a great deal of education on what a multi-cloud is, for instance, what it does, and how it will impact their current IT infrastructure. In this sense, it can be all too easy to forget about the network that keeps the business ship afloat.
While businesses shift their attention to creating greater efficiencies, boosting productivity and driving revenue, MSPs must ensure their customers also look at the key components of their IT infrastructure. This is where the network is so important and can also reap the benefits of the cloud. By embracing a cloud-based network, MSPs can work closely with businesses to centralise access management and assess weaknesses within the network in real-time to mitigate network vulnerabilities and ensure zero downtime.
Kevin Drinkall is wireless and cloud market development manager for EMEA at Zyxel
Stay up to date with the latest Channel industry news and analysis with our twice-weekly newsletter