UKFast appoints new MD to drive cloud growth
Co-founder Gail Jones will oversee the running of the whole company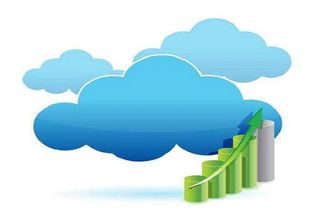 UKFast co-founder Gail Jones has taken on a new role at the company as managing director. Jonathan Bowers, who previously held the position, is now MD for enterprise, where he will help grow the company's presence among larger businesses.
The news comes as the company announced its enterprise customers account for 43% of its turnover, even though they represent only 4% of its client base. Bowers will, in his new role, focus on increasing the number of enterprise customers the company has, thus further growing the revenue generated by this business segment.
"For the last six months we have been recruiting for an MD for Enterprise and we've seen over 200 candidates, none of whom I felt were as well placed as Jonathan to take Enterprise division forward. He knows our customers incredibly well and understands our culture better than anyone," CEO Lawrence Jones said.
"UKFast continues to grow in spite of pressure from AWS and Azure, and with the enterprise side of the business responsible for 43%, I realised the perfect scenario would be for Jonathan to take Enterprise and Gail to take the role of Managing Director of UKFast."
Gail Jones will work alongside CEO Lawrence Jones and Bowers to ensure the company continues on its growth path across both new divisions.
"I am very excited to taking on the managing director role working closely with both Lawrence and Jonathan to continue to provide the greatest level of service in the industry," Gail Jones, UKFast co-founder and managing director, said.
"Across all our companies we've grown to more than the £50 million turnover mark and I am excited to take on one of those brands to ensure our customers get exactly what they need, whilst pushing the business to the next level."
UKFast posted turnover of £40 million in 2016, up 10.6% year-on-year. The company will now continue to invest in its cloud sales network to support enterprises across the board.
"In the past five years we have seen the business go from strength to strength," Bowers commented. "To continue this momentum, we're taking the exciting step of splitting into two parts, to ensure that the clients of both areas get the care and attention they require."
Stay up to date with the latest Channel industry news and analysis with our twice-weekly newsletter
Stay up to date with the latest Channel industry news and analysis with our twice-weekly newsletter
Thank you for signing up to Channel Pro. You will receive a verification email shortly.
There was a problem. Please refresh the page and try again.