Microsoft cloud revenue still sky-high as device sales continue to slide
The company's latest earnings call revealed that Azure cloud products delivered better-than-expected results while numbers in other divisions fell substantially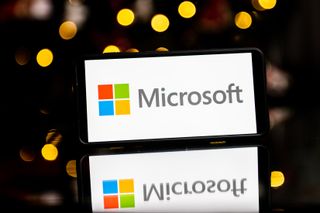 (Image credit: Getty Images)
Cloud revenue remains a key driver for Microsoft amidst faltering device sales, according to the tech giant's latest quarterly earnings report.
Fiscal results from the second quarter of 2023 showed that revenue increased by 2% in the three months to 31 December, rising to $52.7 billion (£43.7 billion)
Cloud products played a key role in this continued performance, Microsoft noted. The tech giant recorded an 18% year-on-year increase in intelligent cloud revenue while cloud services and server products also grew by 20%.
Amy Hood, CFO at Microsoft, said the quarterly results reflect the firm's ongoing investment in cloud products to "drive growth" and "operational excellence".
"Microsoft Cloud revenue was $27.1 billion (£22 billion), up 22% (up 29% in constant currency) year-over-year as our commercial offerings for our customers," she said in a statement yesterday.
Azure cloud services recorded a strong quarter, results show, surging by 31%. This performance comes amid ongoing plans to further integrate OpenAI services within its cloud product offering.
Microsoft recently announced an extension to its long-term partnership with OpenAI as part of a deal believed to be worth $10 billion (£8.1 billion).
Similarly, earlier this month the Redmond firm confirmed plans to "broaden access" to OpenAI technologies, such as ChatGPT, for enterprise Azure customers. The move will see Azure customers gain access to a range of generative AI tools, including GPT 2.3, Codex, and DALL-E 2
"The next major wave of computing is being born, as the Microsoft Cloud turns the world's most advanced AI models into a new computing platform," said CEO Satya Nadella. "We are committed to helping our customers use our platforms and tools to do more with less today and innovate for the future in the new era of AI."
Creeping cloud 'slowdown'
These results come just days after a report from the Uptime Institute suggested the industry could be facing a "slowdown" as a result of acute economic disruption.
The study found that current revenue growth rates among the three hyperscaler cloud providers has dipped dramatically compared to traditional growth rates over the last decade.
RELATED RESOURCE
What 2023 will mean for the industry
What do most IT decision makers really think will be the important trends and challenges in the coming year?
Ben Barringer, equity research analyst at Quilter Cheviot, said the latest trading update delivered "better numbers than expected" and was primarily driven by the company's cloud business.
However, he warned that there was a "noticeable slowdown" during the quarter which points towards a continuing deceleration in that segment.
"The PC and advertising markets continue to be weak, too, as macroeconomic concerns continue to weigh on sentiment," he said. "With recession in the US still uncertain, the path Microsoft takes from here will similarly be clouded."
"This partly explains recent investments in the likes of ChatGPT, which aims to cement the Cloud business' position in the artificial intelligence space."
Device revenue dips
Microsoft has experienced a significant dip in earnings elsewhere across the business, as Barringer points out.
Revenue in the More Personal Computing segment of the business decreased by 19% to $14.2 billion (£11.5 billion) across the second quarter. Meanwhile, devices dipped by 39%.
Microsoft's experience in the device segment reflects an ongoing decrease in global PC shipments, according to a recent study from Gartner.
Global PC shipments were found to have declined by 28.5% across the final quarter of 2022. The consultancy firm said this marked the single largest quarterly decline in shipments since it began recording the market in the mid-1990s.
Across the whole of 2022, Gartner also recorded a 16.2% decrease in shipments compared to the year previous, down to 286.2 million.
Stay up to date with the latest news and analysis from the world of cloud computing with our twice-weekly newsletter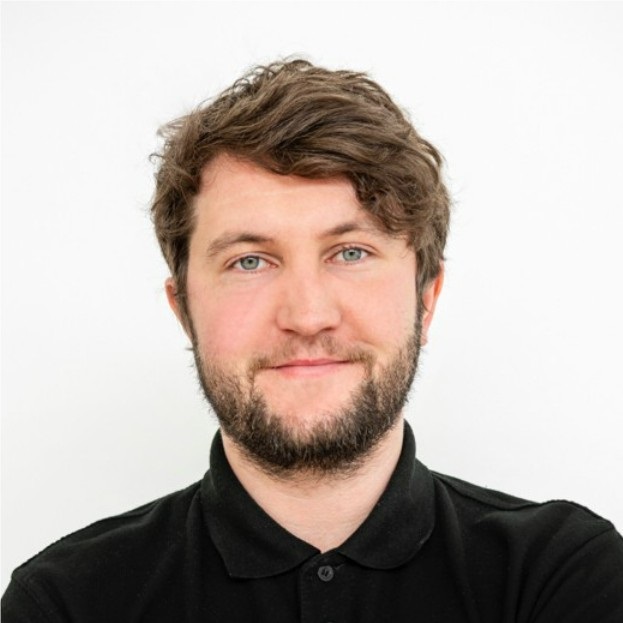 Ross Kelly is ITPro's News & Analysis Editor, responsible for leading the brand's news output and in-depth reporting on the latest stories from across the business technology landscape. Ross was previously a Staff Writer, during which time he developed a keen interest in cyber security, business leadership, and emerging technologies.
He graduated from Edinburgh Napier University in 2016 with a BA (Hons) in Journalism, and joined ITPro in 2022 after four years working in technology conference research.
For news pitches, you can contact Ross at ross.kelly@futurenet.com, or on Twitter and LinkedIn.