Microsoft Build 2023: Microsoft Fabric and oodles of Azure AI integrations announced
Microsoft Fabric aims to greatly improve developer productivity and simplify real-time analytics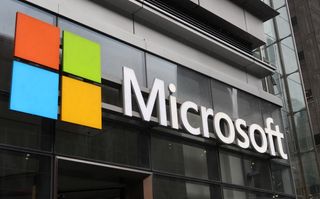 (Image credit: Getty Images)
Microsoft has unveiled a raft of new products "built for the era of AI" at its annual developer Build conference.
Microsoft Fabric, which is now in preview, was among the key announcements from the conference.
The tech giant said the new product aims to deliver an "integrated and simplified experience" for analytics workloads and users that will greatly support developer productivity.
"[Fabric] brings together Power BI, Data Factory, and the next generation of Synapse in a unified software as a service (SaaS) offering to give customers a price-effective and easy-to-manage modern analytics solution for the era of AI," Microsoft said in a statement.
"Fabric has experiences for all workloads and data professionals in one place – including data integration, data engineering, data warehousing, data science, real-time analytics, applied observability and business intelligence – to increase productivity like never before."
Microsoft revealed it will integrate Copilot in Microsoft Fabric to further enable organizations to "accelerate value creation with their data".
Set to launch in preview soon, the integration will enable developers to harness natural language and a chat experience to generate code and queries.
The platform will also allow for the creation of low/no-code AI plugins and enable custom Q&A. Microsoft added that this will be fully deployable on Microsoft Teams and Power BI.
"With AI-driven insights, customers can focus on telling the right data story and let Copilot do the heavy lifting."
"Persistent governance" capabilities
The launch of Microsoft Fabric will greatly enhance organizational visibility and governance of data, the company said.
RELATED RESOURCE
Developing an end-to-end process for virtual photography
Sharing the best practice of creating production-quality photographs with software
Organizational data is hosted on OneLake, Microsoft's unified foundation, which it said will provide a "single source of truth" and will greatly reduce the need to extract, move, or replicate data.
This aspect of the new solution will enable developers to eliminate "rogue data sprawl" and provide "persistent data governance" for organizations.
"Fabric also enables persistent data governance and a single capacity pricing model that scales with growth, and it's open at every layer with no proprietary lock-ins," the firm said.
"Deep integrations with Microsoft 365, Teams and AI Copilot experiences accelerate and scale data value creation for everyone."
Azure AI product rollouts
Azure was a key focus at Microsoft Build, with the company unveiling a series of AI-related updates and product roll-outs for the cloud service.
Updates to the Azure OpenAI Service, which are now in preview, included enhancements that will enable organizations to streamline the integration of their own data sources into Azure, as well as simplify the integration of external data sources.
Azure Cognitive Search will also include a new retrieval system for LLM apps, the company said. Exact launch dates are yet to be confirmed, however.
"Vector search allows developers to easily store, index, and search by concept in addition to using keywords, using organizational data including text, images, audio, video, and graphs," Microsoft confirmed.
"Developers will be able to build apps to generate personalized responses in natural language, deliver product recommendations, detect fraud, identify data patterns and more."
Document and conversation summarization is also set to receive a boost through the Azure Cognitive Service function. A raft of new capabilities unveiled by Microsoft includes the ability for developers to customize summarization.
"Coming soon to general availability is ready-to-use document and conversation Summarization," Microsoft said. "This will allow customers to deploy use cases in production while backed by Azure's enterprise-grade readiness, including Azure Service Level Agreements, data security, and more."
These features will be powered by the Azure OpenAI Service and will allow users to interactively customize language skills across applications, leading to "faster time-to-value for organizations looking to use LLMs".
Stay up to date with the latest news and analysis from the world of cloud computing with our twice-weekly newsletter
Ross Kelly is a staff writer at IT Pro, Channel Pro, and Cloud Pro, with a keen interest in cyber security, business leadership and emerging technologies.
He graduated from Edinburgh Napier University in 2016 with a BA (Hons) in Journalism, and joined IT Pro in 2022 after four years working in technology conference research.
In his spare time, Ross enjoys cycling, walking and is an avid reader of history and non-fiction.
You can contact Ross at ross.kelly@futurenet.com or on Twitter and LinkedIn.
Thank you for signing up to Cloud Pro. You will receive a verification email shortly.
There was a problem. Please refresh the page and try again.