Red Bull ditches pure-cloud Box for hybrid Egnyte
Energy drink giant wants more choice over where it stores its files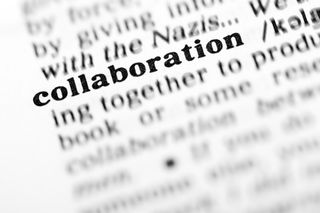 Red Bull has ditched Box to pick Egnyte as its primary collaboration tool, wanting more choice over where its files are stored.
The energy drink giant felt locked into the public cloud with Box, preferring Egnyte's ability to let it store files on-premise as well as off-premise.
It's a significant win for Egnyte, after Box cited Red Bull as one of its early high profile customers on its way to making a $175 million debut on the stock market in January.
Box's philosophy is all-embracing of the public cloud as a way to let customers share files anywhere on any device.
In contrast, Egnyte's hybrid cloud allows Red Bull to keep some files in the cloud, but others on-premise.
Those on-premise files can be shared with external partners via links that grant third-parties access to the files, which remain on Red Bull servers.
Speaking exclusively to Cloud Pro, Egnyte's head of Europe, Ian McEwan, said his firm is in discussions with a lot of customers who don't want to be tied to a pure public cloud file-sharing solution.
"As much as the cloud is here to stay, so is on-premise storage," he claimed. "It's a marriage of both."
"There's always a concern around security," McEwan added. "It's about giving IT the control they need without choking line of business, forcing them down the grey IT route."
Crucially, Red Bull can still have the freedom of accessing files anywhere from any device, according to Egnyte.
Using the file-sharing company's API, Red Bull was able to connect its sales teams' suite of iPad apps to Egnyte's own storage.
This allows Red Bull's sales teams to work within their iPad apps and store files and data in Egnyte's storage solution.
"The integration with the iPads was a key way for them to be able to collaborate and work," said McEwan, who declined to reveal the length or value of the deal, but promised more are in the pipeline.
Cloud Pro approached Box for comment, but the firm declined to give a statement.
The publically-traded file-sharing firm has 44,000 corporate customers, some of whom use different cloud storage solutions at the same time.
Box also claims to have a 130 per cent customer retention rate, which means that customer deployments grew an overall 30 per cent of the company's customer churn rate.
Stay up to date with the latest news and analysis from the world of cloud computing with our twice-weekly newsletter
Thank you for signing up to Cloud Pro. You will receive a verification email shortly.
There was a problem. Please refresh the page and try again.