Apple retail customers hit one billion
Tech giant reveals customer figures to Australian website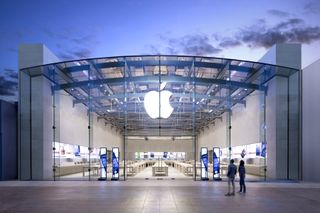 Few would deny that Apple has played no small part in shaping the tech retail industry since it first opened its doors in the US back in 2001.
Perhaps it's not surprising, then, to hear that Apple has announced that it has welcomed more than one billion customers to its retail stores since that inaugural store opening in Washington in May 2001.
Apple let loose the information when Australian site Current contacted the retailer's PR team about a new store opening in Penrith, New South Wales. An Apple spokesperson is quoted as saying:
'Apple Retail has been in business for 10 years. During this period, we have had over 1 billion visitors through our doors, many of whom are new to the Mac, as the Apple Store is the best place to learn about all the latest products from Apple'.
The company intends to continue its expansion plans further, too, as 363 retail stores will be open by the time Apple's financial year is up – September 25. That means a further 33 stores will open between now and then to make up the numbers, which is roughly one every three days on average.
With the iPhone 5 expected to land some time in August/September and iOS 5 due in the autumn, it's shaping up to be a busy second half of 2011 for Apple.
Stay up to date with the latest Channel industry news and analysis with our twice-weekly newsletter