Xerox launches document management app store
Xerox claims ConnectKey offers channel easier method of switching to services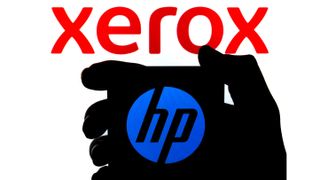 Print and document management vendor Xerox (NYSE:XRX) has launched an update to its ConnectKey enabled printers, which the firm claims will "move services into the channel in a big way."
Rick Dastin, president of Xerox's Office and Solutions Business Group admits the vendor hasn't always been able to help the channel migrate to services, but describes ConnectKey as a "whole new paradigm".
The software system is embedded in Xerox multifunction printers (MFPs) across both laser and ink devices. The ConnectKey platform includes a range of applications and cloud services that manage scanning, printing and document workflow but do not require additional on-premise software middleware.
Xerox has also partnered with Cisco and McAfee to embed both device security and data path security to protect ConnectKey enabled devices and services against malware and hacking. The company has also developed interfaces between ConnectKey and iOS, Android, Windows and Blackberry devices.
At launch, the platform will support documents to repositories, such as SharePoint Online, Google Drive, DropBox, Evernote, PaperPort Anywhere and Salesforce.com. The system includes built-in document conversion such scan to PDF, Word or Excel, making documents.
However, the more enticing prospect is the inclusion of an extensible API to support apps that run directly within the MFD. To support this strategy, Xerox has launched its own App Studio to allow both users and channel partners to customise apps or even create bespoke applications. However, all apps in its store need to be certified by Xerox before they can be downloaded into devices. Although, it's clear that any developers or Xerox partners can potentially offer unique apps to a much wider channel and end-customer user base through the technology.
All Xerox A3 Certified partners will be able to offer ConnectKey products and the firm is offering additional training which it expects all partners to undertake. Xerox will host all its Cloud Services within its own datacentres, however it says, "In some cases the partner can 'manage' the customer's account on their behalf."
Dastin claims that when the firm presented its ConnectKey vision at its European channel partner conference earlier this month, he received a standing ovation: "[Services] can be sold through two tiers, deployed with a simple string, it doesn't require middleware," he contends.
Dastin adds that ConnectKey will also help as Xerox as it goes after multiple brand resellers through more differentiation.
Services are a major focus for Xerox now accounting for 52 percent of the company's total revenue, up from 48 percent a year ago. The firm has also grown its channel which has doubled to 60 partners in the UK since 2009. However, in its recent financial statement its revenues were relatively flat at $22.4bn while earnings declined eight percent to $1.22bn.
Stay up to date with the latest Channel industry news and analysis with our twice-weekly newsletter
Stay up to date with the latest Channel industry news and analysis with our twice-weekly newsletter
Thank you for signing up to Channel Pro. You will receive a verification email shortly.
There was a problem. Please refresh the page and try again.