AMD extends Fusion Partner Programme to distributors
CEO unveils new AMD distributor track; takes a jab at Intel for TV campaigns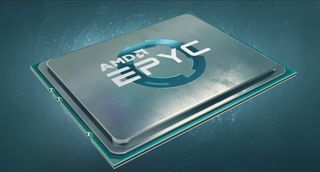 (Image credit: AMD)
AMD (NYSE: AMD) is marking the one-year anniversary of its Fusion Partner Programme with the introduction of the AMD Fusion Partner Programme distributor track.
The vendor has also unveiled the AMD Rewards Programme, which creates added sales-based incentives for partners to drive channel sales growth.
"We've been putting energy into our channel programme to make your job easier," Dirk Meyer, president and CEO of AMD told attendees at last week's Canalys Channels Conference.
The distributor track covers partners that distribute all AMD products and segments, such as CPU, GPU, client and server and workstation systems. AMD says now they can receive incentives, benefits and support designed to help them provide more value to their partners. They will also get access to demand generation programmes, training and tools.
Meyer was, however, candid about the firm's relationship with the channel thus far, stating "Frankly, we haven't done a very good job so far at getting our message out on a global basis."
Referring to last year's spinoff of AMD's fabrication plants where GlobalFoundries took responsibility for producing its processors, Meyer said: "A year into the transition I can say that the direction in which we're heading is the clearly right one."
Meyer went on take a jab at rival Intel's expensive TV advertising campaigns: "Our research shows that TV advertising can create awareness... it's very clear that TV advertising doesn't create a desire to buy Intel. The brand of microprocessor is actually pretty low in terms of what people have in mind when they walk into a computer shop. We don't think consumer-based advertising is a good investment in our company.
"For us it's not the success of our brand that matters it's the success of the marketplace of our customers' brands; of HP, of Acer..."
Stay up to date with the latest Channel industry news and analysis with our twice-weekly newsletter
Christine has been a tech journalist for over 20 years, 10 of which she spent exclusively covering the IT Channel. From 2006-2009 she worked as the editor of Channel Business, before moving on to ChannelPro where she was editor and, latterly, senior editor.
Since 2016, she has been a freelance writer, editor, and copywriter and continues to cover the channel in addition to broader IT themes. Additionally, she provides media training explaining what the channel is and why it's important to businesses.