HP picks its first global 3D printing reseller
Printing giant also bolsters European reseller programme with 15 new partners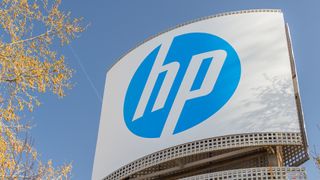 HP has chosen the first ever global reseller for its 3D printing products, as well an expansion to its European reseller programme with a host of new customers.
The company first launched its global reseller programme in May, but until now the firm has focused primarily on UK and European markets.
As the tech giant's first global reseller for the products, Henkel, one of the world's largest chemical and materials producers, will use its existing expertise in additive manufacturing to develop new products alongside HP. Henkel is already part of HP's open 3D printing materials community, and has engineers collaborating with HP at experimental labs in Oregon.
"HP is the industry leader in 3D printing and, as we expand our portfolio to include additive manufacturing services, we are thrilled to become the first global reseller for HP's Jet Fusion 3D Printing solutions," said Philipp Loosen, head of 3D printing at Henkel.
Jet Fusion 3D Printing is HP's commercial 3D printing system that claims production speeds 10 times faster than that of current technology, at half the cost.
"We are thrilled by the initial response to HP's Multi Jet Fusion 3D solutions across Europe and to collaborate with our customers as they expand their uses and applications well beyond the boundaries of traditional additive manufacturing," said Emilio Juarez, head of EMEA 3D printing sales at HP.
"Not only has our European customer and partner community grown quickly, we are already seeing existing customers make multiple purchases of HP Jet Fusion units for full-scale 3D production."
As part of that European push, HP has also opened new "Reference and Experience Centres" - testing sites that allow companies to see the 3D printing products first hand and run production scenarios in a controlled environment. Adding to sites already in France, Germany, Spain and the UK, there are now more than 25 such facilities across Europe.
A host of industry names have joined HP's 3D customer base, including Jaguar-Land Rover in the UK, Austrian sports car manufacturer KTM, and ETH Zurich, a university teaching science and engineering. These join the likes of BMW, Johnson & Johnson and Nike, which are already making use of HP's 3D printing technology.
HP's reseller programme has been expanded to include 15 new European distribution partners, more than doubling its network in the region, offering its Jet Fusion 3D Printing product suite and supporting software. HP's new partners include 3D Center, 3Dees Industries, and DaVinci Development A/S.
Stay up to date with the latest Channel industry news and analysis with our twice-weekly newsletter
Stay up to date with the latest Channel industry news and analysis with our twice-weekly newsletter
Thank you for signing up to Channel Pro. You will receive a verification email shortly.
There was a problem. Please refresh the page and try again.