Printronix overhauls partner programme
Print vendor targets line matrix and thermal barcode resellers with updated programme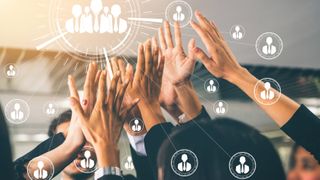 Print vendor Printronix is offering its partners a new, updated channel programme.
The firm hopes that alongside the re-launch of the Path2Success programme, it will also increase the number of resellers for its line matrix and thermal barcode printing range, although it hasn't put a figure on how many it would like to sign up.
Path2Success rewards partners through a rebate scheme, sales training, product discounts and marketing funds. According to Olivier Evain, EMEA regional category manager for Printronix, the vendor wants to "create a prosperous environment for our resellers in EMEA".
He says: "We will harmonise and organise our channel and give more visibility to key partners that demonstrate high-levels of professional investment. As well as entrenching our success in the developed markets, we believe the revamped partner programme will be vital in helping us grow into key emerging markets."
Path2Success partners can obtain three levels of accreditation: Silver, Gold and Platinum, and rewards are defined by the revenue generated by partners as well as the level of professional investment made by the reseller – for example by how many sales and service engineers they train in Printronix products.
Platinum and Gold partners will receive access to MDF as well as literature and marketing tools through an online portal, enabling them to create their own marketing campaigns.
The new programme seeks to reward partners in two key strategic product areas: line matrix and thermal barcode printing. Printronix and its sister brand TallyGenicom claim a 100 percent of the line matrix market, while it has around 20 percent of the 'industrial print' market, with its thermal machines.
Printronix has "20-plus" UK partners, and works with two distributors – Bannerbridge and Scansource. The partner programme will be available for resellers of both Printronix and TallyGenicom printers.
Stay up to date with the latest Channel industry news and analysis with our twice-weekly newsletter
Stay up to date with the latest Channel industry news and analysis with our twice-weekly newsletter
Thank you for signing up to Channel Pro. You will receive a verification email shortly.
There was a problem. Please refresh the page and try again.