Ricoh looks to Click with partners
Ricoh unveils new tiered structure as its looks to double print sales in UK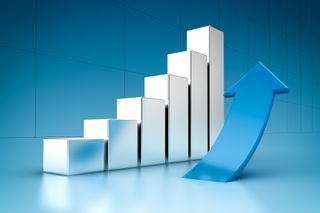 Print vendor Ricoh is to debut a new a new tiered structure for its channel partners in the UK.
"There wasn't a strong feeling in the indirect channel about Ricoh – what we do, and what we're about," explains Steven Hastings, who took over the role of IT distribution manager at Ricoh last November.
As such, he says, "we are formalising our support to let people know what we're about, and how working with Ricoh can be beneficial."
The new programme forms part of Ricoh's strategy of doubling its printer sales in the UK over the next three years, of which "our distribution channel is going to be a large part of that growth," according to Hastings.
He tells Channel Pro that Ricoh wanted to develop a programme that enables the firm to work "much more flexibly with our IT resellers. We weren't just looking at all of our resellers and saying, 'those who spend the most will be called Gold, Silver and Bronze... We wanted to split people up into how they work, and how they want to work with us.
"There are IT resellers selling the box, selling the consumables, not looking to put any services in themselves – and that's fine, no problem. At the other end, there are [companies] that have support, technicians, are able to bill and administer everything – we're fundamentally recognising there are resellers at different ends of that scale.... it was about putting together a package of benefits that recognise that."
Tiers
Resellers will be categorised as Approved, Preferred or Solutions partners. Hastings describes a Solutions partner as typically a systems integrator or VAR looking to add more services and solutions around print – and they they're signed up to the vendor's new managed print service, Ricoh Click.
"Selected" Solutions partners will also have access to Ricoh's broader product portfolio such as MFPs, and a dedicated account manager.
Hastings describes Preferred partners as engaging in more "transactional sales" – those selling larger quantities of lower priced boxes such as etailers. Approved partners, meanwhile, are those who are "interested in working with Ricoh" but have limited interaction with the vendor to date, or Ricoh is only a small part of their business. They will have access to a dedicated portal through which they can download images and specs.
Click
The channel exec believes what sets Ricoh Click apart from its competition is its ease of use. He says: "Propositions from other manufacturers seem a little complicated. What [our partners] seem to enjoy about Ricoh Click is that it's incredibly straightforward.
Click offers customers a MPS contract period of up to five years via the reseller. They choose the type of contract, type of call out and duration of contract, which is supported by 1,000 technicians throughout the UK. Resellers then receive a rebate over the full term of that end-user contract.
Later in the year, Ricoh will launch Click Lite, which is based on a fixed two-year contract. Rather than receiving a rebate on a quarterly basis throughout the contract term, resellers offering this service receive an upfront payment at the offset.
Stay up to date with the latest Channel industry news and analysis with our twice-weekly newsletter
Christine has been a tech journalist for over 20 years, 10 of which she spent exclusively covering the IT Channel. From 2006-2009 she worked as the editor of Channel Business, before moving on to ChannelPro where she was editor and, latterly, senior editor.
Since 2016, she has been a freelance writer, editor, and copywriter and continues to cover the channel in addition to broader IT themes. Additionally, she provides media training explaining what the channel is and why it's important to businesses.
Stay up to date with the latest Channel industry news and analysis with our twice-weekly newsletter
Thank you for signing up to Channel Pro. You will receive a verification email shortly.
There was a problem. Please refresh the page and try again.