Xerox channel partners get SMART
"We want to be a more strategic partner" says Xerox at launch of new SMART Centre tool for channel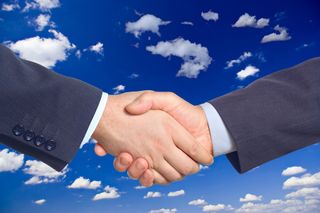 A free, web-based sales tool by Xerox (NYSE:XRX) has gone live today to support the company's channel partners worldwide.
The Xerox SMART Centre hopes to give partners access to a range of marketing, sales, training and competitive tools to help them expand their reach, shorten the sales cycle and close more business.
"We want to be a more strategic partner to our partners by investing in infrastructure and tools that will bolster their business and simplify their customers' lives," said Toni Clayton-Hine, VP, global marketing & value proposition, Xerox Channel Partner Operations (CPO), at the launch call.
Clayton-Hine joined the company in the first half of 2013 in a high-profile move from CA Technologies to expand Xerox's channel presence and simplify partner access to the company's products and services. "Our partners have access to the same information as our direct sales people have, we want our partners to be as smart as our own sales force," she added.
The mobile-friendly website is provided by Xerox as a free resource to what Clayton-Hine calls its "best partners". It addresses the daily challenges faced by sales reps, such as searching through numerous repositories for product or industry-related information or developing co-branded and tailored proposals.
"We have an enormous portfolio and sales people can take a long time to get to grips with that, this came to light when we were working on the site in collaboration with our partners," said Jason Watson, VP, sales enablement, partner portals & training, Xerox CPO.
The SMART Centre replaces hundreds of tools globally. "It's the culmination of years of consolidation, boiling it down to the essence of what works best worldwide," added Watson.
The SMART Centre is available worldwide in 22 languages with a further six variants including French Canadian and offers numerous functionalities to help partners do business with Xerox. Interactive tools can help a user determine the right product mix for customers and identify competitive opportunities.
The website tracks industry-related social conversations using RSS feeds, newsletters, tweets and videos. Newcomers can access education and training on the portal.
The portal also serves to archive historical information. Competitive data is either bought in or generated through engineering and sales in-house analysis.
Stay up to date with the latest Channel industry news and analysis with our twice-weekly newsletter
Stay up to date with the latest Channel industry news and analysis with our twice-weekly newsletter
Thank you for signing up to Channel Pro. You will receive a verification email shortly.
There was a problem. Please refresh the page and try again.