Xerox sets sights on SMB managed print opportunity
Channel partners offered new tools to tap into SMB demand for managed print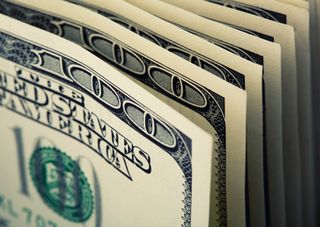 Xerox (NYSE:XRX) is turning to channel partners to help build its presence in the SMB market.
The firm says the SMB market represents a major growth area, with around eight million SMBs in its target markets in the US and Europe, and this is driving $40bn in document product and service spending.
According to the firm, nearly three-quarters of SMBs have no managed print services in place.
At present, around half of Xerox's business goes though the indirect channel, but John Corley, president of channel partner operations at Xerox, maintains the channel is "going to grow to represent two-thirds of [its] technology business within two years."
"The channel is a critical part of the overall corporate strategy. Why? Because that's where the market opportunity is, it's huge!" says Corley.
"Our mission is to grow our share in our targeted market specifically the SMB market. We are going to do that by having a productive portfolio of partners…It is critical that they choose us," he says.
The print firm also unveiled four new tools to help partners tap into the market.
The first is Xerox's Enhanced Managed Supplies Service. This allows partners to offer automatic replenishment for unmanaged printers and multifunction printers. Channel partners that sell managed supplies services average 25 percent margin on managed ink and supplies revenue, according to Xerox.
The second tool is the firm's NewField IT print assessment tools. This helps partners to order and renew assessment tools and services to analyse a company's IT infrastructure in order to develop and sell a smart MPS programme. Partners will be offered this at a significant discount compared with the open market.
Xerox is also offering an MPS API to help in reducing admin costs by extracting data from Xerox products and integrating them with help desk, service management or billing applications.
Lastly, Xerox Digital Alternatives, which Xerox says is a desktop and mobile solution that speeds up workflow by helping users print less. It features document signing, annotation, sharing, storing and reading.
Corley adds that the SMB MPS market is predicted to grow at four times the rate of the enterprise market by 2018 and therefore it is "really important for Xerox to work very closely with channel partners to bring to customers in this segment a full next generation of managed print services."
Last week Lexmark also announced a new scheme to help its partners target SMBs with managed print servicers.
Stay up to date with the latest Channel industry news and analysis with our twice-weekly newsletter
Rene Millman is a freelance writer and broadcaster who covers cybersecurity, AI, IoT, and the cloud. He also works as a contributing analyst at GigaOm and has previously worked as an analyst for Gartner covering the infrastructure market. He has made numerous television appearances to give his views and expertise on technology trends and companies that affect and shape our lives. You can follow Rene Millman on Twitter.
Stay up to date with the latest Channel industry news and analysis with our twice-weekly newsletter
Thank you for signing up to Channel Pro. You will receive a verification email shortly.
There was a problem. Please refresh the page and try again.