Xerox talks managed print
Xerox has opened up about how its managed services business is growing its market share in the UK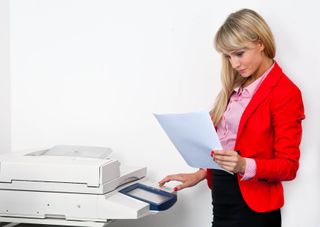 Last month, Xerox (NYSE:XRX) publicly stated it had "recently experienced significant growth in its channel business in the UK". According to Mark Duffelen director and GM of the channels group at Xerox UK and Ireland (pictured), this is down to a combination of growth in its managed print services, new partners and improved market coverage and new products.
While Xerox's flagship MPS offering, Enterprise Print Services (EPS) and its Xerox Print Services (XPS) are both sold and delivered by Xerox directly and aimed at the larger enterprise, the firm offers its partners a set of tools and services, Xerox Partner Print Services (XPPS), to help them support their customers with managing their office print costs and infrastructure.
"This offering gives partners the flexibility to customise their managed print service offering to meet their customers' needs while using Xerox's experience and brand recognition to establish and grow their MPS business," says Duffelen. "XPPS supports Xerox as well as many different models of third party office equipment resulting in a competitive differentiator for the partner and a comprehensive managed print service for their customers."
He continues: "Channel partners are not 'on-selling' the Xerox-branded MPS offering…Channel partners give their own brand name to their MPS offering. Besides branding we encourage our channel partners to complement their MPS offering with their own added value and unique selling points. Obviously, some will stay closer to our core offering than others depending on their specific market needs and their own capabilities."
On the subject of competition with the print vendor's own direct sales, Duffelen says: "Xerox has a direct sales approach for a limited number of large enterprises/multinational customers, where some channel partners may also want to pursue opportunities themselves, or may want to partner with Xerox in the context of a specific opportunity. At that level competition with Xerox or even with multiple Xerox partners may happen with a view that it is the customer who ultimately decides - the specific added value of each bidder will be a differentiator here."
The vendor also looked to expand its SMB coverage earlier this year with the acquisition of a couple of resellers – Canon dealer Concept Group and Middlesex-based NewField IT. While Duffelen admits the firm will "look for the right opportunities to do so both organically and inorganically," he wouldn't go into further detail about any further acquisitions.
Meanwhile, the vendor announced Micro-P as a distributor last month, with a view to increasing Xerox's coverage in the SMB space and providing end users with access to its desktop printing and supplies products.
Stay up to date with the latest Channel industry news and analysis with our twice-weekly newsletter
Stay up to date with the latest Channel industry news and analysis with our twice-weekly newsletter
Thank you for signing up to Channel Pro. You will receive a verification email shortly.
There was a problem. Please refresh the page and try again.