Cheap tablets a Christmas hit
Low-cost tablets from Google and Samsung give Apple's iPad mini a run for its money, says Context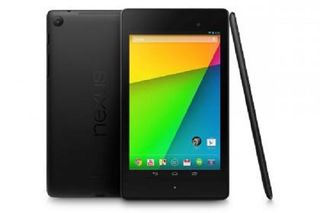 Sub-£200 tablets were a hit with UK Christmas shoppers this year, according to IT research company Context.
While Apple dominated overall tablet sales with its iPad mini, lower-priced Nexus 7 and Galaxy Tab 2 7.0 in fact proved to be the most popular aside from Blackberry's Playbook, which was sold at low price to clear stocks.
"The Nexus 7 and Galaxy Tab 2 7.0 continue to do well," comments Salman Chaudhry, mobile computing analyst at Context. "Both devices are masterstrokes by Google and Samsung, released at the right time pre-Christmas to create maximum marketing and advertising impact.
"Compared to Christmas 2011, when Android tablet were not quite up to scratch, by the time Christmas arrived this year, these devices had already received good reviews and were in the forefront of the public's psyche."
Blackberry, clearing stock-levels of its Playbook, slashed its prices to consumers in the UK over November and December to just £129 (average retail price), capitalising on the low-end consumer market looking for Christmas gadget gifts. As a result of the price drop and a healthy margin which incentivised resellers to sell the device (average selling price of £86), the Playbook topped sales of all non-Apple tablets during Christmas 2012.
Top sellers through UK distribution Nov-Dec 2012
1. Blackberry Playbook 20%/27%
2. Nexus 7 13%/17%
3. Galaxy Tab 2 10.1" 11%/14%
4. Galaxy Tab 2 7.0" 8%/10%
5. Galaxy Note 10.1" 6%/7%
According to GfK, the top four Christmas major electrical items by volume were tablets, headphones, electric toothbrushes and flat televisions in that order, with tablets outselling TV by around two to one and laptops by approximately four to one.
This tablet explosion contributed to a huge 18 percent value increase for IT (December 2012 vs December 2011) despite many IT staples being in value and volume decline.
Stay up to date with the latest Channel industry news and analysis with our twice-weekly newsletter
Stay up to date with the latest Channel industry news and analysis with our twice-weekly newsletter
Thank you for signing up to Channel Pro. You will receive a verification email shortly.
There was a problem. Please refresh the page and try again.