Intelligent Data Access Networking
Derek Jackman, EMEA VP at Gigamon discusses IDAN (intelligent data access networking) and how resellers can increase revenues by knowing how to identify such sales opportunities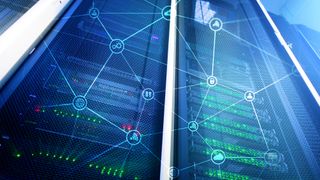 (Image credit: Shutterstock)
The majority of medium and large enterprises build their networks in response to compliance and regulation requirements but still face system issues when it comes to managing and monitoring network performance levels.
By understanding how to 'bridge the gap' between the infrastructure and the tools working on the network, resellers will not only offer a value-added service to their clients but can also expect to drive revenues up from such recommendations. This also extends into the growing MSP and hosting markets, where most services provided are monitored heavily by SLAs, because managing downtime or avoiding total network failure is business critical.
With businesses continuing to expand and upgrade their networks, the need to access critical data points and gain visibility into the data flows continue to be in high demand. Monitoring, recording and analysing user activity, application performance and detecting threats can be daunting tasks for any network expert but getting access to ALL the data is not only necessary but imperative. Resellers need to be able to show their customers and prospects a solution that can ensure access and complete visibility to all data, anywhere on the network, 24x7 and without the need for configuration management or change order approvals.
So, who should the reseller be talking to within the customer organisation to unearth these new sales opportunities? Below are a few suggestions:
• Network engineers with monitoring, analysing and recording projects
• Security teams working on IDS and threat vulnerability projects
• Security management concerned about accessing the production network
• Network management with limited budget but with a mandate to get information from many network segments
• Procurement management struggling with an expensive quote for a distributed monitoring solution
• PMO involved in data mining or data centre projects
And then what should they be asking of these people? Here are the most important questions that the reseller will need answers to:
• Do you have multiple tools contending for limited SPAN / Mirror ports?
• Can your tools receive the information at line rate?
• Would your tools perform better if they received filtered traffic, eliminating the unwanted traffic?
• Is it cost prohibitive to connect tools to every network segment?
• Would it be beneficial to TAP into multiple 1G and 10G links and aggregate the traffic to a specific tool or tools?
• Is it important that the TAPs are secure and can alarm when changes are made?
• Are you delayed by change orders or configuration management when you try to add tools to the network?
• Would it be beneficial to connect or disconnect any tool anytime, anywhere?
And to then take advantage of the opportunity that has been uncovered, they need to make sure that the solution they offer can achieve all of the customers' objectives identified by the answers to the above questions. New solutions in the market, such as Gigamon's IDAN hardware appliance, that connect to multiple high speed links via SPAN/Mirror ports or TAPs and aggregates all the traffic at line rate would be ideal. With such a system deployed in the network, any department, team or individual can connect to any tool, any time to determine specific events taking place in a networked infrastructure. And, with the Gigamon appliance, the tool ports are regarded as out of band so the need for change order or configuration management is eliminated.
Resellers need to offer their customers an intelligent data access switch that eliminates SPAN port contentions, extends legacy tool utilisation within 10Gbps environments, and enhances the effectiveness and productivity of network monitoring and security tools – all while running at full line rate speeds. Thus providing seamless and controlled delivery of the right data, at the right time, to the right tools and benefiting their customers with greater uptime, reduced vulnerability to threats, and improved regulatory compliance.
If resellers can deliver an appliance that helps ensure the robustness of a network, by allowing the potential for total network visibility through complete network access to all IP-based network performance monitoring tools, reduce footprint in the datacentre through tool centralisation, then they'll have a very compelling product to take to market – especially at a time when businesses need a return on their investment faster than ever before.
Stay up to date with the latest Channel industry news and analysis with our twice-weekly newsletter
ITPro is a global business technology website providing the latest news, analysis, and business insight for IT decision-makers. Whether it's cyber security, cloud computing, IT infrastructure, or business strategy, we aim to equip leaders with the data they need to make informed IT investments.
For regular updates delivered to your inbox and social feeds, be sure to sign up to our daily newsletter and follow on us LinkedIn and Twitter.