Brocade commits to channel-only sales
Brocade looks outside of usual suspects to grow business in UK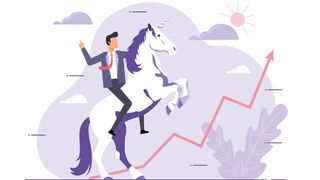 (Image credit: Shutterstock)
Brocade (NASDAQ:BRCD) has set out its plans to build its presence in the networking market with the recruitment of a handful of key UK partners.
The networking vendor has been busy over the last few weeks with the launch of a new $1m European briefing centre in Bracknell, and the launch of its new ICX campus network switching range, which it claims is aimed squarely at the channel.
"We now have a full suite of datacentre and Campus network products to be exclusively fulfilled via the channel," says Brocade UK country manager, Marcus Jewell (pictured), who in his previous role as senior manager at Mitel grew channel sales from seven percent to 33 percent.
"People forget we're a $2.4bn company with 5000 employees, so we have credibility and critical mass – what we now need to do is expand our channel. But we're not going to over distribute. We have no interest in going into broad market distribution and signing up dozens of partners. I believe our growth plans over the next two to three years will be done through a group of no more than another 12 partners.
He continues: "If I had 15 key partners in the UK, that's plenty. We do not want 4000 resellers like Cisco has, or 380 like HP has. We're trying to limit supply so we create some sort of loyalty for the channel. We're applying old fashioned business values to a modern market."
When asked about the type of partner on his shopping list, Jewell maintains the firm is "looking outside the usual suspects" of network integrators: "A number of [them] – although they like our technology and like the disruption we can bring – are probably too scared to move away from their incumbency with Cisco, if I'm being perfectly honest," he remarks.
"[So] there's very little point in going after Cisco's five biggest resellers – that market's pretty congested and don't need that many to make a difference. We want to work with people who want to work with us. We're looking at all sizes of partners, right down to the very small through our distribution partners like Avnet and Azlan."
Instead, says Jewell, Brocade is after "Tier 2 service providers", perhaps providing services around Microsoft Lync, such as partner Sipcom. "My background is unified comms so we're launching quite heavily in the UC market with a differentiated product," he says, adding the firm wants to work with Mitel, ShoreTel, Avaya resellers.
He adds the firm is looking for partners with specific vertical experience. "My sales team is organised vertically, so we're looking for people with experience of central government, professional services and healthcare – these are key markets for us."
On Cisco's dominance of the networking market, Jewell admits: "When, in an established market, one company has had it all its own way for a long time, it is hard to compete; I'm not saying it's easy. But we feel there's space for us to grow and we want to be the tallest of the dwarves!"
Commenting on rival Juniper Network's efforts to build its own channel, Jewell concedes Juniper "has done well on perception side" and wants people to talk about Brocade as much as Juniper.
"It's great – we're coming in from the storage side with credentials in the datacentre; they're coming in from the service provider side so there there's opinion about who has the better technology, but what I will say is that we're the only people shipping fabric technology – theirs has been delayed for five years, but they will get there."
Jewell is adamant that Brocade will only sell through its reseller and OEM channels. "We've got the full support from the executive board to go exclusively channel; we're not looking to do direct sales. We're also not looking to exclude people from certain accreditations. It's not about subjectively selecting who can do what, when and how."
He says 2012 will be about execution and investment in channel reach. "You can't go half-heartedly at the channel. If you do it, you just make sure you support them a hundred percent and don't get confused by doing direct sales."
Stay up to date with the latest Channel industry news and analysis with our twice-weekly newsletter
Christine has been a tech journalist for over 20 years, 10 of which she spent exclusively covering the IT Channel. From 2006-2009 she worked as the editor of Channel Business, before moving on to ChannelPro where she was editor and, latterly, senior editor.
Since 2016, she has been a freelance writer, editor, and copywriter and continues to cover the channel in addition to broader IT themes. Additionally, she provides media training explaining what the channel is and why it's important to businesses.
Stay up to date with the latest Channel industry news and analysis with our twice-weekly newsletter
Thank you for signing up to Channel Pro. You will receive a verification email shortly.
There was a problem. Please refresh the page and try again.