Brocade to buy Ruckus for $1.5bn
Wireless consolidation continues in networking market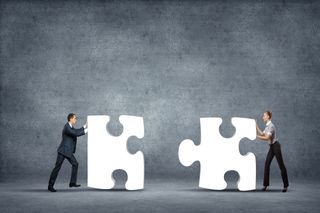 Brocade (NASDAQ:BRCD) has agreed to by rival firm Ruckus Wireless (NYSE:RKUS) for $1.5bn. The deal will help Brocade speed up its plans for network virtualisation and wireless.
Brocade competes with Cisco and Hewlett Packard Enterprises and the acquisition should help in challenging these two and grow in the wireless market. The deal is similar HPE's acquisition of Aruba Networks in 2015. Cisco also bought wireless firm Meraki in 2012.
The acquisition will complement Brocade's enterprise networking portfolio with the addition of Ruckus' wireless products. Brocade said the deal would strengthen its strategic presence in the broader service provider space.
"This strategic combination will position us to expand our addressable market and technology leadership with Ruckus' fast-growing wireless LAN products, and supports our vision to deliver market-leading New IP solutions that enable the network to become a platform for innovation," says Lloyd Carney, chief executive officer of Brocade.
"History shows that focused, pure-play companies often innovate faster, are more agile, and deliver better value to their customers. With the rapidly evolving requirements of the digital transformation era, we are positioning ourselves to lead where technology is headed. We believe that combining our portfolios will provide significant benefits to our customers and will enable us to accelerate our growth and value creation."
Ruckus will be led by current CEO, Selina Lo, and report directly to Carney. Under the terms of the agreement, Ruckus stockholders will receive $6.45 in cash and 0.75 shares of Brocade common stock for each share of Ruckus common stock.
The acquisition will be conducted by means of an exchange offer for all of the outstanding shares of Ruckus. This exchange is subject to regulator approval. The companies expect the transaction, which has been approved by both companies' boards of directors, to close in Brocade's third fiscal quarter of 2016.
Stay up to date with the latest Channel industry news and analysis with our twice-weekly newsletter
Stay up to date with the latest Channel industry news and analysis with our twice-weekly newsletter
Thank you for signing up to Channel Pro. You will receive a verification email shortly.
There was a problem. Please refresh the page and try again.