Wireless vendor Ucopia eyes UK growth
Ucopia claims its technology helps the channel boost value of customers' wireless networks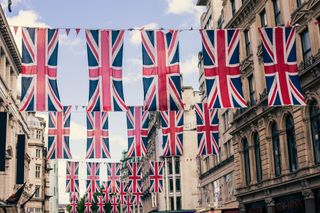 French wireless technology vendor Ucopia has revealed plans to replicate its domestic success in the UK.
The firm, which provides secure guest access and authentication for wireless networks – as well as customer analytics – has serviced the UK remotely for the past two years via distribution agreements with Westcon, Arrow ECS and e92plus. However it is now looking to put feet on the ground, hiring former Enterasys UK and Ireland VP, Dean Jones, to head up the UK business.
UK revenues are currently equivalent to 15 percent of those in France, but Ucopia says it wants to increase this to 60 percent of its home revenues within three years.
"The UK should be as big as France for us in terms of revenue," says Didier Plateau, CEO at Ucopia. "We are expanding the local team to best serve our customers and partners in the UK. There is a strong market here and we want people to understand what we bring to the table in terms of security, monetisation, Customer Relationship Management and analytics."
"In France we work closely with Dimension Data and number of large organisations, and we're looking to nurture similar relationships in the UK," reveals Jones. "However, most wireless manufacturers would admit most deals they're working on are with specialist wireless partners."
According to Jones, Ucopia is "wireless vendor-independent", but its current UK distributors have been borne out of existing relationships with the likes of Cisco (Meraki), Xirrus, Ruckus Wireless and Extreme Networks.
As well as working with distribution to recruit new channel partners, Jones says Ucopia is looking to develop "a mature" support system for resellers.
"We're working closely with distribution to ensure that appropriate training and accreditation is in place, to there are demand generation activities taking place, a lead referral process, and opportunity tracking system – all the trappings you might expect of a mature platform," he explains
"By combining their Wi-Fi offerings with Ucopia, resellers will be able to strengthen their propositions and generate extra revenue," says Jones.
Ucopia's identity and access control policy platform, available in Express and Advance versions, covers user authentication, management of access rights, retention of connection data, zero configuration mobile access and enhanced infrastructure security.
The firm is particularly targeting large public venues, retail, healthcare and hospitality, enterprise, and transport hubs. Customers in the UK include the British Library, Celtic Manor and St Pancras Station, which was serviced by Xirrus partner WiFi Metropolis.
Jones says he is initally looking to build Ucopia UK's inside sales team, followed by channel sales.
Stay up to date with the latest Channel industry news and analysis with our twice-weekly newsletter
Stay up to date with the latest Channel industry news and analysis with our twice-weekly newsletter
Thank you for signing up to Channel Pro. You will receive a verification email shortly.
There was a problem. Please refresh the page and try again.