Arista Networks switches UK disties
Arista signs up Computerlinks as it winds up long-term relationship with Exclusive Networks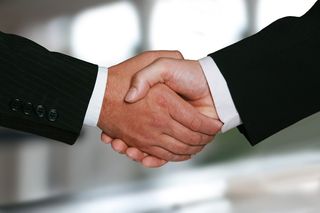 Arista Networks has announced it is to replace existing UK distributor Exclusive Networks with a new partnership with Computerlinks.
Arista will work with Exclusive until the end the month in the UK and Ireland, but will, however, continue to partner with the distie throughout the rest of EMEA.
The networking vendor is keen to emphasise there are no hard feelings between the two – they are simply moving in separate directions. Dave Watkins, managing director EMEA at Arista says the companies have enjoyed a "productive and successful" relationship since the firm began shipping in 2008, but it is now moving forward with the next stage of its development.
"It's a positive message; it's nothing negative with Exclusive," says Watkins, who says that while Exclusive's core business is built around its storage and security portfolio, Arista's focus is now firmly on Software Defined Networking (SDN) technology for datacentres.
As such, the firm is opting to partner with Computerlinks, which is developing its own next generation datacentre channel.
Computerlinks claims the new agreement will allow resellers to drive down the operational and ownership costs of their datacentres and cloud computing environments as Arista's Ethernet switching platforms represent "the smallest footprint and lowest power consumption" of all the major switching vendors.
"We believe that the adoption of SDN will be a key trend for 2013, because it can reduce costs and the datacentre's reliance on complex intelligent hardware switches, comments David Ellis, director of new technology and services at Computerlinks. "This will help our channel partners to prepare their datacentre and cloud provider customers for new challenges such as the impact of big data."
Dominic Wordsworth, product group manager at Computerlinks says the firm aims to add a further 12 strategic partners to the Arista channel over the next six months, adding "there will no doubt be further transactional partners who will join the programme."
When asked which other vendors would compliment Arista's solutions, Wordsworth says "those vendors who are working in the high performance, low latency networking space, such as Gigamon would be an obvious choice.
"In addition to that, anyone who is looking to build out the next phase of their datacentre operation will be looking to provide greater visibility, optimisation and management so technologies such as those provided by Extrahop, F5, and NextIO are a great fit as well."
Watkins says the appeal of Arista's technology has now grown outside of early adopters and specific niche market segments to have a much broader appeal to organisations. "In line with that growing appeal, having Computerlinks and its partners as part of our channel team in UK and Ireland will enable even more organisations to take advantage of our unique high performance software controlled network architecture," he adds.
The changes follow the launch of Arista's A-Plus Partner Programme in November 2012.
Stay up to date with the latest Channel industry news and analysis with our twice-weekly newsletter
Stay up to date with the latest Channel industry news and analysis with our twice-weekly newsletter
Thank you for signing up to Channel Pro. You will receive a verification email shortly.
There was a problem. Please refresh the page and try again.