Juniper Networks widens channel focus to midmarket
New channel chief says Juniper moving spotlight from top tier partners to midmarket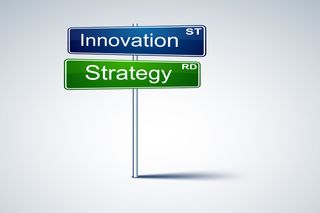 Juniper Networks' (NYSE:JNPR) is extending its efforts to its commercial channel after partners demanded more midmarket messaging from the vendor.
2014 saw the vendor streamline its product portfolio and placed working with just a select number of its Elite partners at the heart of its channel strategy. However, this has led to some of Juniper's midmarket partners demanding their share of the vendor's attention.
"One of the biggest things [they said] is that we want midmarket messaging from Juniper. We've heard that loud and clear, and that's what we have a team focused on," says Matt Hurley, Juniper's newly appointed VP of global partner and field marketing organisation (pictured).
The exec says Juniper's channel management team spent the year working out what the vendor's coverage model should be, and in particular who should be an Elite partner. But he concedes: "We probably just ran out of runway."
However, he says Juniper is now committing funds to distribution to service its mid-tier partners. "The strategy is to invest in distribution so we can have our distributors serve the rest of our channel. I think last year we probably could have improved the way we did that, so this year we are heavily investing in that area," he says.
Hurley also explained the vendor's revamped partner organisation, which has been dramatically simplified for 2015.
Speaking to Channel Pro at the vendor's Innovation Showcase in Sunnyvale, CA, he explains the "big strides" it has taken to simplify the programme:"Going back a year, we probably wouldn't have been as transparent as we are today. We intentionally made an effort to make information [including reference architecture, use cases and demand generation assets] available to our partners at the same time as it's available to our sales reps.
"We've invested a ton of money this year in fixing and unifying our marketing efforts for the channel," adds Hurley. "We completely unified all of our partner marketing efforts around the world, under a single leader, in a programme called Marketing for Business Growth."
Hurley says he brought a new head of worldwide distribution on board, Justin Scopaz, a worldwide commercial head, Stan de Boisset, and a yet to be announced exec who will run Juniper's worldwide channel programme and channel marketing.
Speaking to Channel Pro, Juniper CEO Rami Rahim also admits to the vendor having mixed success with the channel programme, depending on the product and geography. However, he maintains the company now has "a renewed focus with clear deliverables to apply best practices in how we engage with our channel, how we can give partners early access to information, train them on our technology, demonstrate to them how they can leverage our technology to truly differentiate their service offerings and help them make that transition to cloud-based service delivery, as opposed to just selling physical infrastructure and it will be done in a programmatic manner across the world."
He adds: "So far the conversations I have had with your partners have been very promising. I feel they know that we need them, we believe in them, they are an extension of our sales teams. I am measuring our success in the channel programme personally very closely."
Stay up to date with the latest Channel industry news and analysis with our twice-weekly newsletter
Christine has been a tech journalist for over 20 years, 10 of which she spent exclusively covering the IT Channel. From 2006-2009 she worked as the editor of Channel Business, before moving on to ChannelPro where she was editor and, latterly, senior editor.
Since 2016, she has been a freelance writer, editor, and copywriter and continues to cover the channel in addition to broader IT themes. Additionally, she provides media training explaining what the channel is and why it's important to businesses.
Stay up to date with the latest Channel industry news and analysis with our twice-weekly newsletter
Thank you for signing up to Channel Pro. You will receive a verification email shortly.
There was a problem. Please refresh the page and try again.