Juniper Networks announces Rising Star and Next Gen partners
The new levels form part of the company's updated partner programme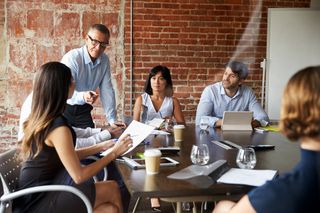 Juniper Networks has announced new categories in its Partner Advantage Programme, alongside a flexible points-based rewards system.
Matt Hurley, corporate VP, Global Channels and Field Marketing at Juniper explained the changes, saying the company had decided to make changes in line with customer demands. Following the launch of Juniper's Partner Advantage Programme in 2016, it found its partners had started to change their business models to address the changes in the new programme.
The new categories of partner include Next Gen, Rising Star, Federal Partner (US only), Cloud Services Partner and Volume Partner (US only).
"These new categories enrich the Elite partner tier, which is our highest, most operationally sophisticated partner level," Hurley explained.
"Adding new categories within the tier allows us to place partners at the optimal part of the program that works best for their business needs. This segmentation provides partners with the opportunity for continual growth and development, especially when it comes to working with new or emerging technologies and business models."
Next Gen focuses on software, services and XaaS. It's for companies whose revenues don't quite reach Elite status, but they're growing their business fast in new areas, such as cloud security, DevOps or service automation.
Rising Star is for partners with focused business plans, to help them accelerate their growth. They will be invited to join the Elite programme, with al the resources they need to succeed.
"In addition to a greatly enhanced user interface for claims submissions, the new program is integrated with our updated Deal Registration System (in AMER and EMEA) to ensure deal preference and pricing advantages, helping partners manage, track and close on deals quickly," Hurley added.
Juniper Networks' also announced its flexible points-based Rewards programme that will integrate with the company's updated Deal Registration System. It will launch in Q3 of this year.
Stay up to date with the latest Channel industry news and analysis with our twice-weekly newsletter
Stay up to date with the latest Channel industry news and analysis with our twice-weekly newsletter
Thank you for signing up to Channel Pro. You will receive a verification email shortly.
There was a problem. Please refresh the page and try again.