Integration is the key for structured cabling installers
It's less about installation and more about the integration, says CommScope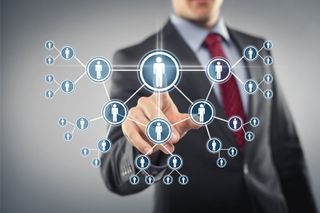 CommScope (NYSE:CTV) is urging its channel to "build stickier relationships" with customers as the firm promotes new applications for its intelligent infrastructure products and wireless antennas.
"Looking where things going, it is less about the installation and more about the integration," explains James Donovan, director, global channel development and Training at CommScope, who highlights the recent integration between its SYSTIMAX iPatch Intelligent Infrastructure and Cisco's own can EnergyWise energy management architecture as a prime example.
"Our channels can have sticker relationships with customers by offering solutions that they can interact with everyday to provide useful information to applications further up the stack," says Donovan.
iPatch helps IT managers improve network visibility, allowing them to track the physical locations of all networked devices, such as desktop and laptop computers, wireless access points, IP Phones and IP cameras, in real-time. Although the technology has been around for seven years, Donovan believes that it is only been in the last year that the technology has started to become more widely recognised. CommScope's ongoing work with vendors such as Cisco (NASDAQ:CSCO), Remedy, Brocade (NASDAQ:BRCD) and CCTV vendor Axis is part of an orchestrated push to add more integration points between infrastructure, devices and management platforms.
Wireless
In terms of the channel, Donovan feels that the number of partners has remained unchanged over the last year thanks to its selective distribution model. "We have reached a plateau in our traditional cabling channel but growing into other areas like wireless," he comments.
Wireless is a big area for CommScope, which has also rebranded itself following its acquisition by The Carlyle Group in January. The new brand focuses on a more structured hierarchy of products and solutions serving the telecom carrier, cable television, enterprise and government markets.
"We want our channel to come with us into intelligence and wireless in the building," comments Donovan. "Our 'Wires for Wireless' intuitive is trying to take our channel partners, not the ones that have traditionally been in with the carriers, into new areas."
Carriers
Donovan outlines a future where carriers like Vodafone (LON:VOD) and Orange (NYSE:FTE) start working closely with enterprises to provide more ubiquitous Wi-Max coverage using localised extender antennas that form a carrier neutral network but with traditional cable-fed backhaul.
"Partners should at least be thinking about putting the right cabling in to meet these goals," he comments, pointing to resurgence in specialist coax cabling that is needed for these types of larger, multi service antennas. CommScope is not alone and Donovan points to rivals such as Corning and Tyco (NYSE:TEL) who have both recently acquired wireless vendors.
CommScope is kicking off a number of channel seminars in the UK over the next few months to highlight its strengthened intelligence and wireless portfolio and Donovan is confident that it can help partners to grow their businesses. "Rightly so, the channel has been focused on their core business over a tough couple of years – looking at new areas is of course an investment but that process has to start at some point," he adds.
Channel Pro Comment:
The hook up with Cisco and ongoing talks with Brocade and Remedy highlight a growing trend to add more value to the infrastructure layer which bodes well for the channel. A cynic might add that it also shields CommScope and its channel from price competition from cheaper Far East cable makers. The reality is that the biggest cost in any installation is still the time and expertise of the installer. New drivers like video, cloud computing and virtualisation place more emphasises on the underlying network so any innovation that allows the channel to differentiate in a competitive market is to be applauded.
Stay up to date with the latest Channel industry news and analysis with our twice-weekly newsletter
Stay up to date with the latest Channel industry news and analysis with our twice-weekly newsletter
Thank you for signing up to Channel Pro. You will receive a verification email shortly.
There was a problem. Please refresh the page and try again.