Exclusive Networks nabs Desmond
Barrie Desmond adopts new role at parent group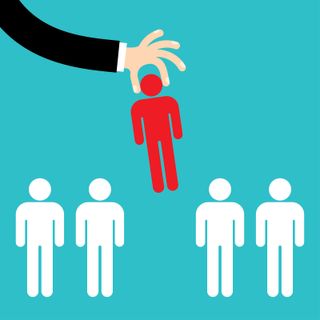 (Image credit: Bigstock)
VADition Barrie Desmond is moving over to a new Europe-wide role within the distie's parent company, Exclusive Networks Group.
Hampshire-based VADition was acquired three months ago by Exclusive Networks.The channel veteran head will be taking responsibility for unifying Exclusive Group's pan-European market positioning strategy following a period of organic and acquisition-fuelled growth at the €180m company. The role will also see Desmond adopt the lead on key relationships with major global reseller partners.
"Barrie has the energy, the intellect and the unique skills needed to take up this challenging position, and play his part in writing the next exciting chapter in Exclusive's development," says Olivier Breittmayer, president & CEO of Exclusive Networks Group. "Our partners continue to look to us for leadership in defining sustainable, high value opportunities and we can only do that by ensuring our view of the market is well understood and well aligned with our vendors and resellers."
"Naturally I'm very pleased about this new challenge and believe I can make a real difference to the Group and its key partners," says Desmond. "Exclusive is a really exciting business with a great opportunity to redefine Value Adding Distribution in the European IT channel. Replicating what we've achieved at VADition will be a hard act to follow, but as we move to the next stage of the social enterprise – the 'Smobile Enterprise (Smart Mobile Enterprise)' – I sincerely believe Exclusive will have a vision and Europe-wide value proposition that will have distinct appeal both among vendors that need accelerated go to market performance, and to those pan-European partners looking to pursue a higher margin business model."
Stay up to date with the latest Channel industry news and analysis with our twice-weekly newsletter
Stay up to date with the latest Channel industry news and analysis with our twice-weekly newsletter
Thank you for signing up to Channel Pro. You will receive a verification email shortly.
There was a problem. Please refresh the page and try again.