EMC: BPP is fair to all partners
Canalys: EMC addresses issue of revenue thresholds; talks merging two programmes in 2016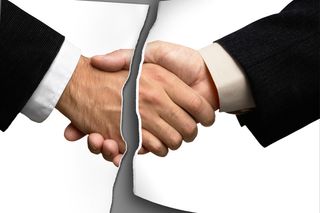 EMC (NYSE:EMC) has addressed complaints from the channel that new sales targets introduced with the launch of its Business Partner Programme (BPP) earlier this year favour only the biggest channel partners.
While some partners have said new revenue thresholds are skewed in favour of larger partners, EMC's VP of global partner marketing, Fred Kohout (pictured), says people are "getting tripped up" on the issue.
Describing the programme as "a framework that allows us to innovate over a period of years", he says: "Regardless of where you are in the programme you earn dollar one rebate. Regardless of where you are in the programme you have access to the same presales and sales training as EMC…How we've structured the programme, it provides uniform access and uniform earn that fits [EMC channel mantra] 'simple, predictable and profitable'."
"The overall response to the programme has been very positive. It was very complex before, we have really simplified the programme," adds Gregg Ambulos, SVP of global channel sales, speaking at the Canalys Channels Forum in Barcelona.
However, feedback from partners is leading EMC to "make some adjustments" to its Silver tier, particularly around some of the rebate potential. "We're looking at that going in 2016," says Ambulos, who adds that there a few others areas the firm will look at based on feedback from partners. "They aren't going to be big, dramatic changes, but tweaks," he maintains.
Meanwhile, VP EMEA channels at EMC, Philippe Fosse, indicated that the vendor is likely to consolidate its two separate channel programmes (one for resellers and one for cloud service providers), "ending up with one programme in a year or two."
"We are contemplating how to get after that," confirmed Ambulos, adding there are "a lot of challenges in how you engage with a partner in a consistent, predictable way when they have multiple selling motions. We have this on the radar screen; I think it's the next evolution of the partner programme."
"Upwards of 70 percent" of EMC's business goes through the channel in EMEA (including service providers), and "in the low 60s" percent globally.
Elsewhere, Ambulos said he wasn't "in a positon to make any comment" regarding the current rumours circulating of a Dell takeover.
Stay up to date with the latest Channel industry news and analysis with our twice-weekly newsletter
Christine has been a tech journalist for over 20 years, 10 of which she spent exclusively covering the IT Channel. From 2006-2009 she worked as the editor of Channel Business, before moving on to ChannelPro where she was editor and, latterly, senior editor.
Since 2016, she has been a freelance writer, editor, and copywriter and continues to cover the channel in addition to broader IT themes. Additionally, she provides media training explaining what the channel is and why it's important to businesses.
Stay up to date with the latest Channel industry news and analysis with our twice-weekly newsletter
Thank you for signing up to Channel Pro. You will receive a verification email shortly.
There was a problem. Please refresh the page and try again.