Norbain secures networking and storage deal with D-Link
Security distributor Norbain extends business into network space via D-Link agreement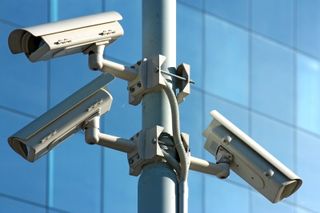 Physical security distributor Norbain is expanding its portfolio by partnering with D-Link to offer the vendor's complete portfolio. This includes new areas such as switching, routers and modems, network security, storage and wireless technology, alongside more familiar IP surveillance cameras. Norbain is likely to focus on D-Link's Power-over-Ethernet switches, IP sameras, NAS and iSCSI SAN products.
Norbain has traditionally steered clear of core IP networking and storage products which makes the deal with D-Link unusual. The move may signal a broader move into IT equipment to complement its extensive CCTV, alarm and barrier products.
"By partnering with D-Link we can now offer our reseller community an unparalleled depth of network technology in both switching and storage," says Buzz Coates, Norbain's branded CCTV divisional director. "Today's customers need to have confidence that security products will work with their network infrastructure and vice versa."
"Norbain... has huge experience in the electronic security market and a broad reseller reach which enables us to reach new resellers and systems integrators whose relationships are not as strong in traditional IT distribution channels," adds Chris Davies, general manger D-Link UK & Ireland.
"The security market is rapidly changing as interest in network-based IP solutions with its inherent ease and flexibility overtakes traditional analogue products. By partnering with Norbain we can offer real value to resellers through our combined expertise, to deliver complete IP-based security solutions that meet their customers' needs."
The addition of Norbain brings the number of D-link distributors to six alongside Enta Technologies, Gem Distribution, Ingram Micro, Micro Peripherals and Computerlinks.
Stay up to date with the latest Channel industry news and analysis with our twice-weekly newsletter