VCE offers midmarket hyperconvergence with VxRail
Will Garside breaks down VCE's latest launch into the competitive hyperconvergence space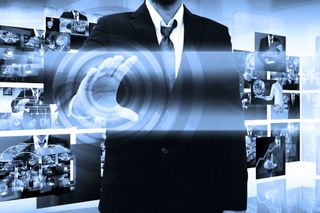 VCE, the hyperconvergence division of EMC (NYSE:EMC), has launched VxRail, a new appliance aimed at helping its channel to break into the lucrative midmarket segment as a credible alternative to lower cost rivals such as Nutanix and Simplivity.
With entry level models at around £40,000 scaling up with additional spinning disk, Flash, RAM and compute nodes, VxRail ships with VMware's vSphere, vCentre Server, vSAN software plus EMC's RecoverPoint for backup and replication all pre-loaded and licenced. VxRail effectively replaces EMC's existing Vspex Blue entry level converged appliance.
VCE, with around 100 partners across Europe including heavyweights such as Computacenter, has traditionally served larger enterprise and datacentre customers through its VxBlock and VxRack Systems. According to Jan Lawford, VCE EMEA channel director, around two thirds of its deals are for on premise systems within larger enterprises with the rest mostly for service providers building out their own private cloud environments.
"VxRail offers a huge opportunity for the channel in the midmarket," says Lawford who stresses that its channel partners will effectively have the support of three inside sales teams at VCE, EMC and VMware who will be compensated for passing deals to channel partners to fulfil.
Lawford also suggests that channel partners can start to offer high value services above and beyond break-fix with the inclusion of EMC RecoverPoint suggesting that DR/BC as a service could be an initial easy option.
VCE EMEA CTO Nigel Moulton adds that from a technical standpoint, the certified and scalable design with a complete VMware stack makes implementation much easier for partners compared to than bolting together disparate hardware and software elements.
The platform also supports access to 'VxRail marketplace' in which it VCE intends to publish open source enterprise content like WordPress and SugarCRM and is currently working with VMware to have Horizon Air desktop packages available in the market.
With VCE now effectively a full part of EMC following its buyout of former joint venture partners Cisco and VMware, its partners are now effectively part of an EMC certification programme, which will be expanded to include new certs around VxRail. Lawford expects the channel to grow slightly and describes VxRail as a way for its existing and new partners to "embrace hyperconvergence" within an expanding market.
According to IDC, VCE is the largest hyperconverged vendor with Q1 2015 revenues of $328m which equates to 24 percent of the market, with the Cisco/NetApp joint venture at 22 percent and HP at 17 percent according to the analyst firm. However, VCE has met stiff competition in the entry level space with from the likes of Nutanix and Simplivity that offer comparable and arguably richer features at lower price points.
Commenting on the launch of VxRail, Chris Morgan, VP of channel and distribution for rival Nutanix says, "This is not the first time we've seen a claim from vendors who re-package legacy systems and sell them as hyperconvergence. Innovation should be all about bringing something new to the channel to solve specific customer problems such as improving end-user productivity or increasing ROI for enterprises. This is what our partners really care about."
Channel Pro analysis
This is a significant move for EMC as it reaches down into the midmarket and the tie into VMware through its forthcoming Dell/EMC merger provides a strong case for partners to seriously consider VxRail as a credible mid-market option. It looks likely that EMC's earlier convergence foray Vspex Blue will ebb away as will EMC interest in putting much effort as into its VMware EVO Rail products that it competes with the likes of Hitachi and Fujitsu.
A bit of a poke around pricing and specs suggest that generalisation can be made about VxRail. If as a partner and customer and your already invested in the VMware way of doing things, the inclusion of all the management and SAN licences along with EMC's basic DR/BC software makes for a simple and cost effective proposition – it might even be cheaper than other comparable vendors due to the bundled software. If you are not invested in the VMware stack, then Nutanix with its own hypervisor and management stack or SimpliVity with its innovative lego-like feature build may work out as more cost effective – and as a partner – make you more margin.
The EMC announcement is not earth shattering as the race has a lot of riders but for existing channel partners it is the missing piece of the portfolio that allows for engagement with a wider set of customers. In a Converged Infrastructure Market that some analyst say will be worth just over $33bn by 2019, healthy vendor competition is a welcomed sign of maturity.
From hyper-converged to IoT – channel predictions for 2016
Stay up to date with the latest Channel industry news and analysis with our twice-weekly newsletter
Stay up to date with the latest Channel industry news and analysis with our twice-weekly newsletter
Thank you for signing up to Channel Pro. You will receive a verification email shortly.
There was a problem. Please refresh the page and try again.