Google 'faces €1bn penalty' in EU antitrust case
Antitrust fine could be even greater than Intel's 2009 penalty - report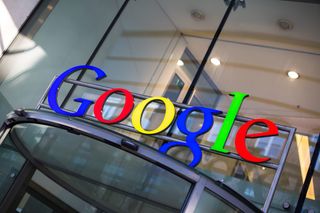 The EU may fine Google up to 1 billion (876 million) for allegedly abusing its market dominance by favouring its Google Shopping service over other shopping platforms.
The penalty would draw the EU's seven-year antitrust investigation to a close, The Financial Times has revealed, relying on "two people familiar with the case".
While neither the EU nor Google have commented, this latest competition claim would be the first of three investigations into Google's antitrust case to come to a head.
This particular investigation is being led by Margrethe Vestager, Europe's competition commissioner, who has come under pressure from politicians in Paris and Berlin to look into the way Google operates and specifically, surfaces its Google Shopping results, which are paid for by organisations as a form as advertising.
Authorities claim this is an unfair way of operating, suggesting those who pay the giant will get more exposure compared to those that don't - even though Google's job as a search engine is to ensure the results it shows on its pages are fair and relevant to consumer searches.
Last year, Vestager slapped Google with a record-breaking 13 billion tax bill, which strained relations between the EU and US.
The 1 billion penalty would be the biggest fine to hit a technology company since Intel was fined 1.06 billion in 2009 for using illegal practices to convince computer makers to use its chips rather than those manufactured by competitors.
A daily dose of IT news, reviews, features and insights, straight to your inbox!
A daily dose of IT news, reviews, features and insights, straight to your inbox!
Thank you for signing up to ITPro. You will receive a verification email shortly.
There was a problem. Please refresh the page and try again.